Unlike soil-based growing, hydroponic gardeners keep close control on every detail. Therefore, it's crucial to monitor water quality, particularly the pH level of your fertilizer solution.
Many hydroponic components can be expensive; however, there are often significantly cheaper alternatives. As a result, many gardeners look for ways to save money and ask many questions.
Are cheap PH pens any good?
They're also known as pH meters or pH testers, besides being nicknamed "pH pens." You'll find an 'electrode,' which all pH pens use to perform the same function as pH strips or drops. As a result, even a cheap pH pen will offer more precision.
There are high-priced and low-priced models available, and more affordable pH pens can be a viable choice for beginners. One downside is they may not last like more expensive variants. All pH pens, however, require frequent maintenance and calibration.
Easy to operate
Completely waterproof
Sponge in the cap keeps probe moist
High Accuracy pH Tester
Backlit Two-Color LCD Display and ATC
0-14pH Measurement Range
The smallest pH pen
Pen Tester Kit with 0.01 pH Accuracy
Automatic 3-point calibration
Why Monitoring Hydroponic pH is Important
So, what is the significance of pH measurement? The pH of any growing medium, whether hydroponics or soil pH, influences plant growth.
It determines all nutrients available to plants and is more than just that some plants prefer acidic soils while others prefer more alkaline soils.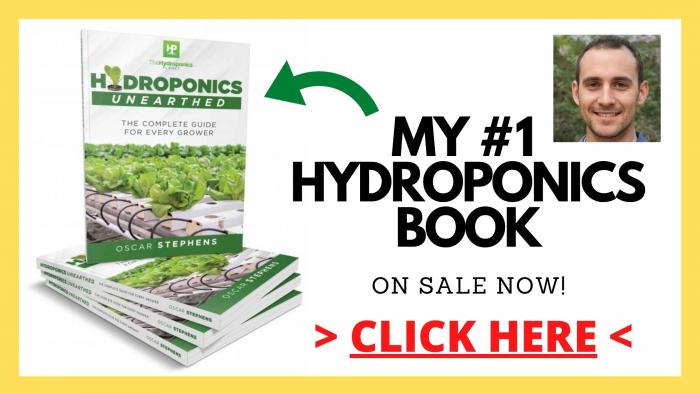 You can devote a significant amount of time to ensuring that your plants receive all the nutrients they require. However, if your pH is off, this will affect your plants as they won't take nutrients until the solution is in the proper pH range, which means you've squandered time and effort providing them to your system.
Most plants like a pH range of 5.5 to 6.5. While different plants have different requirements, a good rule of thumb is to stay within the optimal range of approximately 6.2.
Another advantage of keeping slightly acidic solutions in your hydroponic system is that waterborne algae do not thrive as well in an acidic environment.
How Does a pH Pen Work?
Now that we've established that pH accuracy and monitoring is critical to the growth of your hydroponic garden, it's good to look at how these pH pens operate.
The hydrogen-ion concentration in your water is measured by your pH meter. It does so by measuring the difference in electrical potential between a reference electrode and a test electrode. So it is with this; the meter can tell if the solution is acidic or alkaline.
The pH pen features a glass electrode sensitive to hydrogen ions and a reliable reference electrode to simplify this operation. The difference between the two shows the pH of the liquid to the pH meter, and thus, you can adjust your nutrient solution as needed.
9 Top pH Pen Reviews
Best Overall
Dimensions:  4.32 oz, 8 x 2.3 x 0.9 inches
Calibration: 2 point calibration, 4.0 and 7.0 calibration solutions included
Storage Solution Included: no
Replaceable Probe: no
Waterproof:  yes
Battery:  1x AAA battery
The Bluelab pH pen is the best hydroponic pH meter available. It is pocket-sized for ease of carrying and storage, 100% waterproof, and measures pH and water temperature. In addition, the backlit LCD makes it easy to read results.
Pros
Easily measure pH and temperature with one pH reading
Completely waterproof
Sponge in the cap to keep the probe moist
A one-year limited warranty
Cons
Comes without a calibration kit
Sensor bulbs can be fragile
Great Price
Dimensions: 8.78 oz., 8.9 x 3.86 x 2.24 inches
Calibration: 3 point calibration, includes 4.0, 6.86, and 9.18 calibration solution,
Storage solution included:  yes
Replaceable Probe: no
Waterproof: yes
Battery: 2x AAA batteries
Dr. Meter pH meter tests both temperature and pH levels without breaking the bank. While not as elaborate or feature-rich as some of the other meters, the Dr. Meter device is a reasonable option and functions well.
Pros
Great budget choice for pH measurement
Easy calibration
It offers a large LCD screen, which is easy to read
Auto calibration with included solutions
Cons
Batteries are difficult to install
No replacement probes available
Good Value
Dimensions: 6 x 1 x 1 inches; 5 oz.
Calibration: 3 point calibration, 4.0, 7.0, and 10.0 calibration solutions included
Storage solution included:  yes
Replaceable Probe: yes
Waterproof: yes
Battery: 2x CR2032 Lithium ion batteries
The narrow probe on this Apera Instruments pen tester quickly tests the pH level in everything from test tubes to big reservoirs. This device, like the other Apera Instruments devices, comes as a complete kit and needs calibrating regularly. Overall, it's a great, tiny device for keeping track of your solution, and the entire testing and calibration kit is pocket-sized.
Pros
Slim, easy to replace probe
Comes with calibration solutions, carrying case, and storage solution
Long battery life
Thoroughly dust and waterproof and will float
Cons
The small LCD screen is difficult to read
It takes longer to conduct pH tests
Great Value
Dimensions: 77.01 x 1.61 x 1.18 inches; 3.9 oz.
Calibration: 2 point calibration, 4.0 and 7.0 calibration solutions included
Storage Solution Included: no
Replaceable Probe: no
Waterproof: no, water resistant
Battery: 4x AAA batteries
Apera Instruments' value-level offering is also from the same stable. The AI209 is their low-cost test kit, and it's popular. This water pH tester is portable and straightforward to use. The kit includes all the calibration solutions you'll need to get accurate results. You can't go wrong with the Apera Instruments AI209 if you want something cheap but all-inclusive.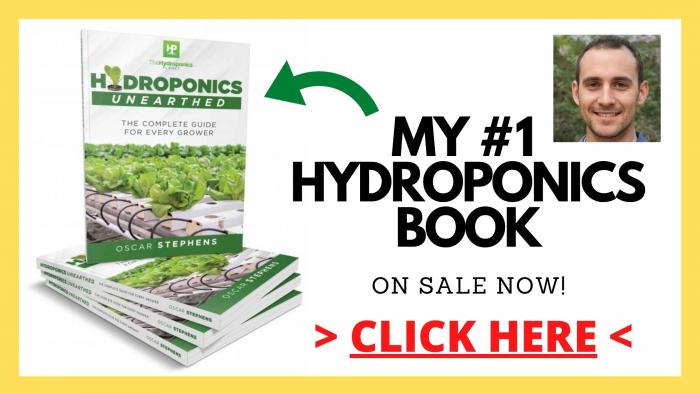 Pros
Easy to calibrate
Long AAA battery life
Comes with a probe cleaning brush & calibration solution
Thoroughly water and dustproof
Cons
The probe sensor can get bubbles
It takes longer to take readings
Great Pocket Kit
Dimensions: 7 x 1.6 x 1.6 inches; 4.7 oz
Calibration: 3 point calibration, 4.0, 7.0, and 10.0 calibration solutions included
Storage Solution Included: yes
Replaceable Probe: yes
Waterproof: yes
Battery: 4x AAA batteries
This accurate pH meter is an excellent choice. Apera Instruments offers a variety of versions, and this one sits at the top end. It is sold as a complete kit that includes calibration solutions, a high-quality glass probe, and even storage and battery options.
Pros
Easy to calibrate
The probe is replaceable
3-color LED window identifies operation mode
Fully waterproof
Cons
Needs protection from frigid conditions
Replacement probes are expensive
Dimensions: 8.6 x 5 x 1.4 inches; 5.6 oz
Calibration: 3 point calibration, calibration solutions not included
Storage Solution Included: no
Waterproof: yes
Battery: 4 A76 1.5V miniature alkaline batteries
The Oakton EcoTestr is an old standard for a pocket-sized digital pH tester. It offers a larger display battery life indicator, and the cap can be fixed to the other end of the pen while you use it.
Pros
A reliable option for precise results
Measures pH and temperature
Fully Waterproof and dustproof
Pocket size for convenience
1-year limited warranty
Cons
It might not last as long as some other offerings
It requires frequent calibration
Best Combo Meter
Dimensions: 7.5 x 5 x 1.5 inches, 8 oz.
Calibration: 2 point calibration, 4.0 and 7.0 pH solutions included
Storage Solution Included:  no
Replaceable Probe:  yes
Waterproof:  no, water resistant
Battery: 2x AAA batteries
The Bluelab Guardian Monitor is a fabulous combo meter. This meter is more expensive than the others, but it is perfect for serious growers with the budget for it. Because it is always on and monitoring your garden, you will be notified when your metrics get out of range. This is one of the best pH meters out there and well worth the expense.
Pros
Large LCD display
Continuous monitoring
Flashing alarms alerts when outside ranges you set
Also monitors conductivity (EC, TDS, ppm 500, ppm 700 and CF)
Cons
Expensive
Probes can wear quickly and need replacing every 3 or 4 months
Best Value Combo Meter
Dimensions: 6.1 x 3.1 x 1.5 inches; 5.3 oz.
Calibration: 2 point calibration, 4.0 and 7.0 pH solutions included
Storage Solution Included:  no
Replaceable Probe: yes
Waterproof: no, water resistant
Battery: 2x AAA batteries
The Bluelab Combo Meter is the industry standard for pH, temperature, and PPM/EC/TDS meters. 
Pros
Measures pH, temperature meter, and electro conductivity (EC)
It comes with a double junction pH probe that is replaceable
Comes with an auto-off function
Auto calibration
Cons
Probes are fragile
Units aren't waterproof while the probes are
Best Quality
Dimensions: 5.7 x 3.1 x 1.5 inches, 8.1 oz. 
Calibration: 1 point calibration, 7.0  solution included
Storage Solution Included: no
Replaceable Probe: yes
Waterproof: yes
Battery: 1x 9V battery
Hanna is another well-known manufacturer of pH and combo meters. The built-in automatic calibration reminder is one of the best features of this pH meter. You won't forget to calibrate and wonder why your readings are wrong. However, you pay for this feature.
Pros
Measures pH, temperature, electro conductivity (EC), and total dissolved solids (TDS), all in one meter
Great LCD display that is backlit simple to read
Testing and calibration are simple to perform
Waterproof
Cons
The cap comes without a seal lock
Doesn't include storage solution
Manual pH Testing vs. Digital pH Meters
There are two basic types of pH testing: manual and digital. If you are a serious hydroponic grower, you already use a digital pH meter or looking for a good pH pen.
Here you can find a breakdown of the things you need to know about manual testing against digital pH testing.
Manual pH testing
Manual pH testing is performed with a basic kit, like the water pH test kit used to evaluate the pH of a swimming pool. Manual water pH test kits are less expensive than digital pH meters and are much easier to use.
You have less worry about falling and breaking the meter, or parts from the kit corroding and stop working. These can make manual testing kits suitable for growers who are just starting in hydroponics and need a cost-effective way of monitoring their nutrients.
Downsides to Manual pH Testing​
Manual pH testing has drawbacks that make it unsuitable for some. Working with manual pH test strips or pH fluid takes more time and effort.
Time management can be an issue for dedicated growers, making manual methods of testing unfeasible.
Accuracy is another issue as pH strips can be hard to read or translate the results, particularly when colorblind. Inaccurate reading can influence your system. Even with good eyesight, it's challenging to decipher the colors against the table to determine what the reading is supposed to be.
Digital pH Testing
If you intend to perform lots of hydroponic cultivation, digital pH meters are the way to go. These versatile meters can last for ages when cared for and calibrated correctly. In addition, they are more accurate than manual pH testing methods.
Digital meters are also fast, allowing you to test frequently and quickly, making them significantly more efficient than manual pH meters.
Downsides to Digital pH Meters​
Of course, all this comfort and efficiency comes with a price tag. The top digital pH meters can be expensive.
They also require more care and need calibration. Digital pH meters must be calibrated regularly to remain accurate, and without proper maintenance, your expensive digital pH meter will fail.
Caring for Your pH Meter
All your calibration efforts will be wasted if you don't take the time to care for your pH meter.
Even if most instructions are lengthy, the first thing you should do when you receive a new pH meter is read the relevant handbook that comes with it. The instructions should include how to care for your pH meter. If they don't, contact the manufacturer to find out why.
You must complete the following with every pH meter:
Pay attention to the detailed instructions
Maintain calibration
For best saturation, keep meters with storage solutions in the cap upright
To remove air bubbles, lightly swirl your meter in the storage solution
Don't touch the sensor electrode or reference cell, as oils on your skin can damage the sensor and influence accurate readings
Keep away from excessive temperatures and humidity
Do not store your sensor in distilled water
Handle with caution
How do you calibrate a pH meter?
If you're using the digital path as most gardeners end up doing, you'll need to know the correct pH pen calibration steps.
You'll need a buffer solution before you start. A buffer solution is a pH meter standard reference point that a laboratory has validated. Most buffer solutions are liquid, but they can also be purchased in powder form and mixed with water if desired.
Once you have your buffer solution, follow these steps to calibrate your pH meter:
To get accurate readings, immerse your meter in the buffer solution
Adjust your meter reading to match the buffer solution according to the manufacturer's instructions (these can differ for digital and analog meters
Repeat in a different pH buffer solution for high accuracy
Calibrate your pH meter once a week or at least once a month if you use it frequently
When replacing a sensor, always calibrate your pH meter to ensure accurate readings
Instructions will be sent with your pH meter. If the instructions differ, make sure you read them before calibrating your meter
Conclusion
You can spend any amount of money on pH pens, and although you may think more expensive options offer better results, you can still get poor results if they are not calibrated correctly.
Every option here is suitable for all gardeners and covers all system sizes from the smallest to the largest.
No matter which you go for, you will quickly be able to offer your plants the ideal pH within a shorter time than using older methods.