Aeroponics is a form of hydroponics that goes a step further than the conventional way of growing without soil. While you still use a closed-loop system, yet the plants don't use any growing media.
The way aeroponics works is to suspend your plants on top of a dark chamber where they are periodically sprayed or misted with a nutrient-rich solution comprising tiny droplets.
You can build an aeroponics system using a minimum of materials. However, if you are on a budget or want to try this form of gardening, you may wish to know the best water pumps for aeroponics under $100. We have done all the hard work and gone through an abundance of suitable water pumps you could use for building an aeroponics system. They are merely submersible pond pumps, yet they meet specific criteria.
Aeroponics Droplet Size
Plants are more likely to consume nutrient water when droplets are in the 5 to 50 microns range than any other size.
The size of water droplets is vital to maintain aeroponics growth. Should the water droplet be too large, it restricts the oxygen to the root system. Also, if the water droplet is too fine, as created by ultrasonic misters, these lead to an excess of root hair, and the plants don't develop a lateral root system to sustain development.
HPAs (High-Pressure Aeroponics) need a high pressure to function correctly and produce an ideal 50-micron droplet size from misters.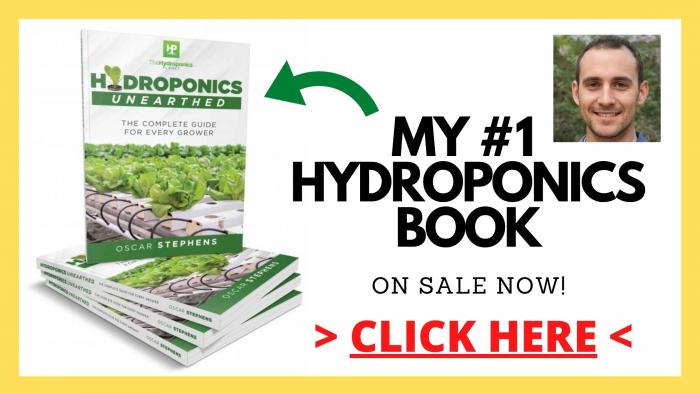 When building your own, you typically use low-pressure aeroponics (LPA), which comes with a far lower cost for construction. For this, you would run your system on a timer 24 hours per day and 7 days per week.
Also read: Is Aeroponics Really Cost-Effective
Aeroponic Water Pump Specification
For choosing a pump for your aeroponics system, the brand name isn't as vital as the specifications and the reliability of your pump.
Any pump you choose should be capable of generating 40-60 psi or higher. It needs this pressure to push the nutrient solution through tiny holes in the spray nozzles.
Besides the PSI it can generate, you need to remember it should have a high GPH (Gallon Per Hour) range of 1,250 – 1,600 or around 1/3 – 1/2 HP. It will be the size that determines the pressure it will generate.
It is essential to use a manifold to work alongside your high-pressure pump of this caliber in your system. By doing this, you can apply the right amount of fluid pressure to your roots, prevent spray heads from clogging, and prevent the pump from overheating.
Best 5 Water Pumps for Aeroponics
VIVOSUN 800GPH Submersible Pump
One of the best low-end submersible pumps you can get is the VIVOSUN. It can be mounted in either a horizontal or vertical position.
To limit the flow, there are three nozzles of sizes: 0.51″, 0.62 " and 0.74″ as well as a control known for more controlled adjustment.
The pump allows you to dismantle its tools free and clean by running in clean water. You also have the backup of the 1-year warranty, all at a very budget friendly price.
Specifications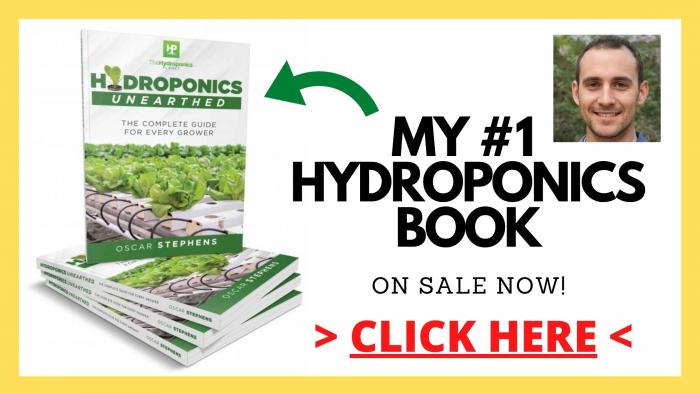 Dimensions: 4.1 x 2.6 x 3.5 inches.
Max Flow (GPH): 800 GPH.
Lift Height: 10 Feet (adjustable flow rate.
Voltage: 24W; Voltage:110-120V.
Warranty: 1 year.
The VIVOSUN is a decent pump designed to face the rigors of aquariums, ponds or small aeroponics system.
VIVOSUN 2600 GPH Submersible Water Pump 120W Ultra Quiet Pump
Moving up the VIVOSUN range is the far superior 2600 gallon (min-max flow) per hour model. For a decent-sized aeroponics system, you'll find this kind of energy-saving pump more suited.
Although powerful, the VIVOSUN pump runs at 30 – 40db, so you can hardly hear it in operation. It delivers a massive 2700 gallons of water per hour, although the range of pumps in this series can go up to 9200 GPH, yet they consume more power than the 120W of this model.
Specifications
Dimensions: 11.57 x 8.58 x 8.19 inches.
Max Flow (GPH): 2600 – 9200 GPH (from a range of 5 pumps).
Lift Height: 14.8 Feet (fixed flow rate.
Voltage: 120W; Voltage:110-120V.
With a guide price of less than $85, you get a pump you can use as a submersible or as an inline pump, thus offering flexibility in your system design. You get an adjustable nozzle angle, and you can remove parts for easy cleaning.
JEREPET Aquarium 24V DC Water Pump with Controller
The JEREPET offers a six-speed adjustment of flow control from 30% to the max flow. If used in aquariums, you also have a wave mode and feeding mode. All these are set from a controller that sits outside your water source. In an aeroponics system, this means you won't have to open the system to adjust.
Specifications
Dimensions: 7.5 x 3.5 x 4.8 inches.
Max Flow (GPH): 1250 GPH.
Lift Height: 13.1 Feet (fixed flow rate.
Voltage: 32W; Voltage:24 V DC (Input voltage 100 – 240v.
Operation is less than 30db thanks to the sealed impeller and ceramic shaft. You can use the pump submersible or inline, and it offers an auto shut-off in case it runs dry.
With a budget friendly price, you'll find a high-performance pump that offers excellent flexibility for your aeroponics system.
HYGGER Quite Submersible and External
The Hygger offers excellent performance and can be used in small to medium-sized aeroponics systems. It comes with auto shut-off if there is a lack of water and offers two types of water intakes.
One is for normal water levels, and the second for low water, where it hugs the bottom of your reservoir. You'll also find they can stop different sizes of debris being sucked in the pump with these.
To control the Hygger pump, you have an external LED controller that offers 71 flow settings from 30% to 100% max flow. It is easy to use and only has three buttons. Up, Down and Pause.
Specifications
Dimensions: 7 x 4.1 x 6.4 inches.
Max Flow (GPH): 1350 GPH.
Lift Height: 13.1 Feet.
Voltage: 40W; Voltage:24 V DC (Input voltage 100 – 240v.
With a guide price of just under $100, you get a more than capable pump, yet you are paying for it. It offers many features and simple controls and can be a submersible or inline pump.
VIVOSUN 1982 GPH Submersible Water Pump
The VIVOSUN is the final pump on the list, but that doesn't mean it's the least capable. It offers a solid construction where the drive ring piece is made from silicon carbide material.
The VIVOSUN pump offers energy-saving designs and ultra-quiet operation design at 30-40db when running. It can pump 1982 GPH, so this is more than ideal for a medium-sized aeroponics system.
Specifications
Dimensions: 15.24 x 8.03 x 7.09 inches.
Max Flow (GPH): 1982 GPH.
Lift Height: 14.8 Feet (fixed flow rate.
Voltage: 110W; Voltage:24 V DC (Input voltage 100 – 240v.
For a very reasonable price, you have a high-capacity pump that offers many features. It is a fixed rate, yet you have three hose adapters to change the flow of water.
You get a pump designed for around the clock operation, and the company offers a decent warranty as a backup.
Conclusion
Here are some of the most popular pumps you can find for aeroponics, hydroponics and aquaponics. Each offers lots of power and water flow, yet they can be more suited to various sized systems than the others are.
You will discover higher capacity pumps offer more dependability. In the way aeroponics work, you need reliability more than anything.
Should your pump fail, then you have no other means of watering your plants, and they can suffer almost immediately compared to any other type of system.