Editor's Choice
★★★★★
General Hydroponics Liquid Kool Bloom Fertilizers
Boosts production of essential oils
Increases size and weight of fruits and flowers
Enhance the performance of all types of nutrients
Runner Up
★★★★☆
Advanced Nutrients 2360-12 Bud Ignitor Fertilize
Maximize number of flowers per
Optimized ratio of phosphorus and potassium
Extra reserves of key nutrients for protection
Great Value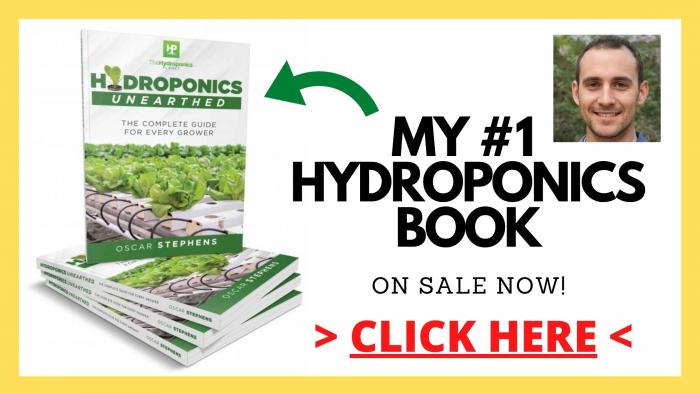 ★★★★☆
Miracle-Gro Water Soluble Bloom Booster Flower Food
Promotes more blooms for greater color
For all flowering annuals and perennials
1.5 pounds feeds approximately 600 square feet
Finding the best bloom booster fertilizer that genuinely nourishes your garden for a bountiful harvest may sound like a made-up thing. But in reality, many gardeners use such bloom boosters to increase the size of their crop.
These booster fertilizers are packed with essential nutrients that improve the quality of your plants by providing them with all the necessary nutrients. Bloom boosters are beneficial for gardeners cultivating flowering plants as the product dramatically increases the flowers, buds and further sweetens the fruit.
When a plant is supplied with a healthy dose of nutrients, its root development starts to flourish, thus ultimately increasing the final harvest. Has the topic of bloom booster fertilizers caught your attention? Do you wish to see your garden flourishing with copious flowers and fruits?
Then we highly recommend reading our buyers guide that has five of the best and reliable fertilizers on the market. Our compiled products list is perfect for all hobbyists, seasoned and newbie gardeners alike.
Best Bloom Boosters For Your Flowers
1. Best Overall: General Hydroponics Liquid Kool Bloom Fertilizer
Most seasoned gardeners have heard about General Hydroponics as they have been in the gardening industry for more than 40 years. Their pure passion for growing abundantly well-nourished plants has made them the industry standard for many years. Our winner product, The Liquid Kool Bloom, is General Hydrophonioc's most popular and trusty bloom fertilizer on the market.
Pros
This Liquid Kool Bloom is an effective bulking agent that goes way beyond other bloom boosters to increase the production and quality of your plants in a short period.
The sleek container of Liquid Kool Bloom Fertilizer encourages abundant flowering of all plant types. A little quantity can make your flowers bloom twice as much without stressing or harming the plant.
This potent fertilizer also facilitates ripening in annuals.
Another excellent effect of this fertilizer is the boost of fragrances and essential oils. Your flower bed is bound to smell twice as sweet. Plants that are showered with this bloom booster also produce ample essential oils right after the first use.
This bloom booster is highly enriched with stress-reducing vitamins and various nutrient transporting acids to increase the fruiting and flowering development of the plant.
Consumers should use an adequate quantity of liquid bloom for a larger and heavier flower at the start of the reproductive cycle. Topping the garden bed with dry Kool Bloom during the last two weeks can boost the bloom while facilitating ripening.
This product is available in a convenient liquid form for a straightforward dilution process. Buyers can easily mix this product according to the ratio for a perfect base.
This reliable fertilizer is softer on plants than other boosters available on the market. The product also enhances the taste of the harvest, thus making your gardening efforts successful.
Gardners can use this product on hemp, vegetables, herbs, fruits, flowers, and other valuable crops. The easily dilutable liquid is compatible with various media, including Rockwool, potting mix, cocoa, peat lite mix, water culture, ground soil, and much more.
Cons
Many loyal customers enjoy this product's efficacy but highly dislike the product's susceptibility to mold. Once you open the product, it grows mold even after storing in a dark place.
Getting the fair idea of using the correct amount for your plants can be quite cumbersome when it comes to Liquid Kool Bloom Fertilizer.
Extra Features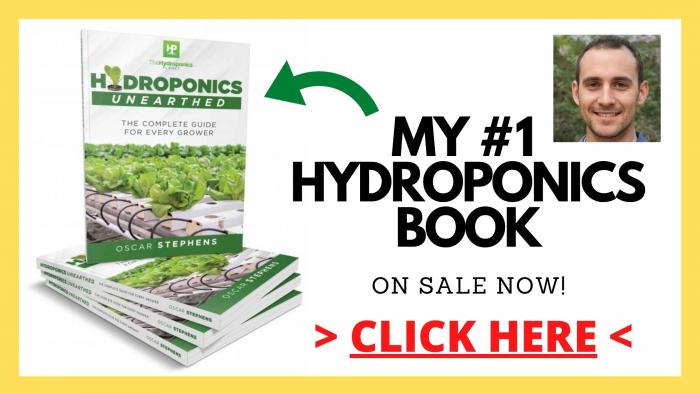 General Hydroponics has prepared detailed feed charts for all gardeners who wish to use their product in the ideal ratios. These charts are excellent for all gardeners, hobbyists, and even professionals.
Buying Advice
We highly recommend using dry Kool Bloom for an additional bloom boost while facilitating ripening. However, be extra careful with the measurements as an overdose or more potent concoction can lead to root burn.
2. Runner-up: Advanced Nutrients 2360-12 Bud Ignitor Fertilize
Looking at the features and benefits, we can indeed say this Advanced Nutrients 2360-12 Bud Ignitor Fertilizer is the best bloom booster for hydroponics. The product comes in a concentrated liquid form for a more effortless ratio mix. The high-quality Norwegian kelp makes this product genuinely outstanding to maximize the flowering sites per stem.
Pros
This Advanced Nutrients 2360-12 Bud Ignitor Fertilizer is a concentrated fertilizer packed with all the necessary nutrients for a maximum harvest.
The seller promises that this product can effectively maximize your flowering sites per stem. This product efficiently maximizes the flowering per stem after gardeners introduce this fertilizer during the early bloom phase of the plant. This process ramps up the internal metabolic triggers that ultimately result in a lot of budding sites.
Any typical blooming fertilizer has a 30-55% chance of making the flowering stem the node host. In contrast, this particular fertilizer increases the percentage to a whopping 70-100%. 
This liquid comes in a simple container without the need for additional or extensive preparation. Gardeners need to dilute the liquid concentrate into the water and spritz away for a bountiful harvest.
Gardeners can purchase this 2360-12 Bud Ignitor Fertilizer in 0.25 Liter, 0.5 Liter, 1 Liter, 4 Liter, 10 Liter, and 23 Liter containers, depending on the acreage of the plot.
If you initiate earlier bud formation, the manufacturer promises that this bloomer gives one extra crop cycle per year, making it the best bloom booster for auto flowers.
Apart from flowering and fruiting, this product also protects your crops by filling them with extra reserves of crucial nutrients.
This fertilizer is engineered with optimal ratios of potassium and phosphorus, making it the best pk booster. The product also contains high-quality kelp from the Norwegian Sea for an ultra boost of nutrients.
Cons
Many buyers were highly disappointed with the quality control of the product. A few even noticed that the fertilizer container had mold growing inside.
Extra Features
The seller gives a 100% money back grower guarantee in an unfortunate event of sub-par quality. Buyers can return the product and ask for a refund if it does not meet their expectations.
Buying Advice
Since the product contains phosphorus, we highly recommend checking your local state's law as phosphorus runoff poses a severe threat to the water quality.
3. Alternative: Miracle-Gro Water Soluble Bloom Booster Flower Food
Many gardeners detest liquid bloom boosters because of the chemical's susceptibility to mold. If you feel the same, then Miracle-Gro Water Soluble Bloom Booster is the perfect product for your gardening needs.
Pros
This Water Soluble Miracle-Gro Bloom Booster Flower Food promotes more blooms for a more significant color and healthier bush.
Gardeners can expect a flourishing harvest of blooming flowers within a few days of using the product.
The manufacturers guarantee that this bloom booster saturates the color pigments of the flower by making the final bloom look more vibrant and colorful compared to regular flowers.
The composition of this product is relatively light, which allows the gardeners to use this product every two weeks without harming the plant or its roots.
This Miracle-Gro Water Soluble Bloom Booster Flower Food is ideal for window boxes, containers, and all of the blooming perennials and annuals.
This bloom booster is compatible with Miracle-Gro Garden Feeder or can be used with any regular watering can. The ultra soluble granules quickly dissolve in the water without leaving any undissolved residue at the bottom of the can.
Cons
This bloom booster flower food mentions an inconsistent n-p-k ratio on every packet, making it difficult for gardeners to calculate the ideal balance compared to their soil's level.
A few customers received their package with an already open bag inside the box.
Extra Features
This bloom booster is engineered to have a consistency of dry granules. These dehydrated granules are water-soluble and stay fresh for a much longer time than any liquid booster fertilizer.
Buying Advice
We highly recommend this granulated water-soluble booster for gardens that need a healthy boost of nutrients. However, buyers should research their state laws as the product contains phosphorus as one of the main ingredients.
4. Alternative: Mammoth P Bloom Booster & Enhancer Plant Nutrient
Our second alternative, The Mammoth Bloom Booster & Enhancer Plant Nutrient, is an entirely natural bloom booster that can give a 16% increased yield. Let's go through the product's pros, cons, and features to understand it in detail.
Pros
This bloom booster is a 100 percent organic OMRI-certified inoculant which allows the plants to act as a natural bloom booster.
This product is bound to give a 16% increased yield by speeding up the plants' growth without affecting the nutrient balance of the entire plant.
This bloom booster brims with beneficial bacteria and spent filtrate that encourages the plant to produce all the necessary healthy nutrients for a bountiful harvest.
This organic booster is excellent for all hydrophobic, soilless, and soil systems. Gardeners can easily pair this product with all garden fertilizers without clashing the nutrient levels.
Mammoth grow boosters protect the plants' rhizosphere for a healthier plant, thus ultimately a healthier garden.
Cons
Many customers voiced their dissatisfaction as the seller shipped an expired or near expiration canister of this bloom booster to many people.
Extra Features
This efficient bloom fertilizer is available in various ranges, from a mere 120 ml bottle to even a 5-gallon canister.
Buying Advice
Since the product is liquid, we highly recommend using it within one year for the best results.
5. Alternative: Mammoth Organic Bloom Booster
Our last but surely not least is the Mammoth P Organic Bloom Booster. This 0.25 ltr canister can adequately cover a large garden spot by flooding it with buds, flowers, and fruits.
Pros
Growcentia's founders proudly developed this Mammoth P organic bloom booster for optimal gardening harvest. The product was then rigorously tested by Colorado growers to test and check the product's efficacy.
The product utilizes natural beneficial soil microorganisms and bacteria to liberate phosphorus and other plant nutrients naturally. This process results in more efficient soil nutrients to maximize bud growth, thus ultimately increasing the total yield.
The live beneficial bacteria act like micro bioreactors. These live microbes release phosphorus into the soil while continuously producing enzymes that make the plant healthier and full of adequate nutrients.
This product thus helps in keeping the internodes shorter while focusing on bud production. The result is a considerable bud yield as compared to regular chemical-ridden bloom boosters.
This product is highly soluble in all types of soilless, soil, and hydroponic systems. You can use this product with different fertilizers for a healthy and optimal gardening yield.
Cons
Many consumers feel that the price of this particular blend of microbes could be a little less given the volume of the product.
Extra Features
This product does not contain any harmful microbes or potent chemicals that can throw off the pH balance of the soil and destroy the plant. The liquid is engineered with all-natural and organic ingredients for a safe yet effective product.
Buying Advice
If you are looking for a decent bloom booster that is mainly organic, you cannot go wrong with this product. It is safe to use on all types of soil, soilless and hydroponic systems of various plants.
Bloom Boosters FAQ
Do bloom boosters really work?
Bloom boosters are a type of fertilizer that helps a plant produce a greater yield during the flowering or fruiting season. They help a plant remain healthy and absorb more minerals and nutrients from the soil.
When made correctly, bloom boosters work and help to produce a healthy yield. They may not be necessary for all plants or producers, but one can use them if they desire higher productivity. The primary function of fertilizer is to supplement plant nutrients in the soil if the naturally available quantity is not enough.
Generally, fertilizers are a mixture of the three most important macronutrients for plants- nitrogen, potassium, and phosphorus. A standard fertilizer has these macronutrients mixed equally, i.e., 1:1:1. Nitrogen produces leaves, phosphorus accelerates flowering and growth, and potassium increases flowering and fruit production. One can ascertain the chemical balance of their soil by conducting a soil test to determine the composition.
Bloom boosters tend to have a higher level of potassium and phosphorus, which makes the plant yield more flowers or fruit. It can also make the fruits more flavorful. They are a great way of increasing plant metabolism and mineral absorption. One can use it for all plants during the flowering phase.
Using the bloom booster can result in glorious clusters of fruit and flowers. They are also used by people who enter contests to grow the largest fruit or vegetable.
What is the best flowering booster?
The best flowering booster has a higher amount of phosphorus and potassium than nitrogen. These two macronutrients help the plant produce more flowers and fruits.
Nitrogen is associated with producing more foliage. However, nitrogen should not be ignored because it is an essential macronutrient for the plant. There should be enough leaves to carry out photosynthesis and not solely depend upon supplementary nutrition. However, it is advisable to perform a soil test before adding any supplements to understand its requirements.
An excellent flowering booster should not only have the appropriate amount of macronutrients, but it should also be rich in micronutrients like calcium, magnesium, zinc, amino acids, trace minerals, etc. A balanced amount of macro and micronutrients would allow the plant's needs to be met comprehensively.
A good bloom booster should also increase the plant's immunity and reduce deficiencies, and it should also prevent the plant from catching diseases or becoming weak. Lastly, a good bloom blaster should do what it is supposed to, i.e., increase yield. It should enable the plant to produce an attractive yield without compromising on the aroma and color of the flowers and the taste and quality of the fruits.
When should I start using Bloom boosters?
Even though bloom boosters are chemically designed to produce a higher yield, the desired outcome won't be achieved without planning and adding it willy nilly. It is essential to understand the flowering cycles of the plants before adding them.
However, it can be hard to identify the flowering stage unless. Usually, plants need bloom boosters in the third stage of the generative or flowering phase. One sign to identify the flowering season is the emergence of new tendrils. It is when one should add the bloom booster to enhance yield.
When started at the appropriate time, it gives a consistent yield and helps the plant generate enough leaves and chlorophyll. It can be added regularly every one or two weeks for optimum and consistent results. If the bloom booster is not fed to the plant during this phase, it would not be helpful to provide it later.
Plants only absorb the flowering macronutrients potassium and phosphate when they flower. Once the flowering stage stops, they will not absorb these macronutrients as much, and they will uselessly accumulate in the soil. Therefore, a timely and regular bloom booster feeding should ensure a thorough yield for the whole flowering season of the plant.
How do you increase blooming?
Bloom boosters are an effective way to increase blooming. They offer a focused and targeted solution to the problem. However, so many methods can support an increase in blooming. A human body will not grow if it is not well fed and if its environment is not rich enough to survive it.
Similarly, a plant will not flourish if potted in soil lacking nutrition and organic matter. Fertilizers like bloom boosters can enhance productivity, but organic matter makes a plant self-sufficient and continues the environmental cycle. A rich soil that is loamy and has organic matter is ideal for getting an enormous bloom.
Organic matter like manure or compost can have the required nutrients and promote bacterial activity to be well fed and thrive. Optimum sunlight is another factor affecting yield. Many homes are located in cities where sunlight is not equally distributed. It is advisable to keep the plants to receive optimum sunlight for the larger part of the day.
One may innovate and plant a vertical or rooftop garden if the sunlit area is less. However, this is only true for sun-loving plants. Plants that thrive in shadow may stop producing flowers if kept under the sun. It is also vital to ensure that the roots are healthy as they are an essential part of the plant. One must ensure that the roots stay intact while transplanting. One may keep a plant root-bound to encourage more flowering. They should also not be overwatered, or they will rot.
Watering should always be moderate and adapted to the needs of the plant. One should pluck out the wilted leaves and flowers not to waste vital resources in their futile nourishment. Pruning is also considered helpful in energizing the plant and improving growth. Lastly, using the appropriate fertilizer is necessary to ensure augmented yield.
Even the healthiest soil may lack certain nutrients or not have them in the required proportion. Therefore, it is vital to conduct a soil test to determine the character of the soil and choose the fertilizer accordingly. It saves the time, effort, and money. One can use Bloom boosters to promote a healthy, abundant, fragrant, and flavorful yield during the flowering stage.
Conclusion
These bloom boosters are highly reliable when it comes to triggering flower numbers and their sizes. Many gardeners, however, prefer the option of using any homemade bloom booster, but such DIY bloom boosters can give highly inconsistent results.
Therefore, if you wish to see rapid growth and a bountiful harvest, consider picking one of the boosters mentioned above. Lastly, ensure that you dilute it according to the manufacturer's instructions for optimal results since the products are highly concentrated.
We hope our detailed buyer's guide helped you in finding your garden's next best friend. Happy gardening!