Editor's Choice
★★★★★
AeroGarden Harvest
Grows naturally in water
Control panel indication
High efficiency grow light
Runner up
★★★★☆
iDOO Hydroponics Growing System
Full-spectrum LED lamps
Quiet self-watering pump
Fan for air temperature balance
Best Value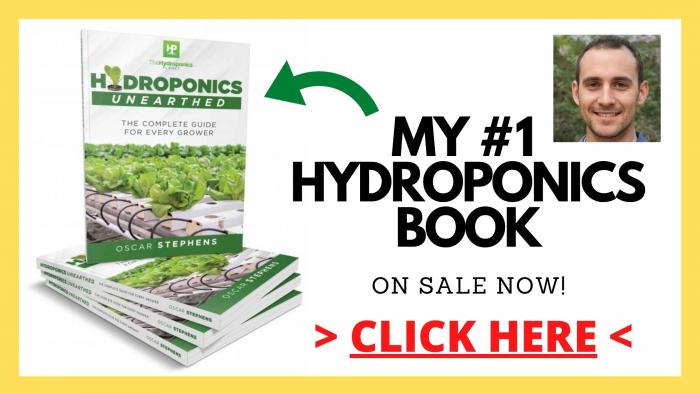 ★★★★☆
GrowLED 10-Pod Indoor Garden
High PPFD Full Spectrum Grow Light
Large water reservoir
Height adjustable function
Hydroponic gardening is a method of growing plants that uses nutrient-rich water to help plants grow.
This type of gardening can be done indoors because it does not use soil, and plants are grown in water and are fed with mineral nutrient solutions. It can be done with or without artificial medium, which can include gravel, sawdust, rockwool, coir, vermiculite, clay pebbles, perlite and sand.
You can grow almost any type of plant in a hydroponic system, but tomato plants are a particular favorite because they are relatively easy to grow and they produce a lot of fruit. The best hydroponic system for tomatoes depends on the size and number of plants you want. To get the most out of your hydroponic system, it's important to understand how it works and how to use it effectively.
While the hydroponic system is a proven way to grow plants, it is still important to do more research about it as they come in many shapes and sizes.
Before choosing a system for your hydroponic tomatoes, you should learn about the features of the hydroponic products that are readily available for purchase. This way, you will be able to select the product that will give value for your money.
In this article, you will learn about the best hydroponic system for tomatoes, benefits of hydroponic system, how it is different from soil-based gardening, and other related information that you might want to know.
Our Choice for the Best Hydroponic System for Tomatoes​
Editor's Choice: AeroGarden Harvest
Product Size: 6 x 10.5 x 17.4 inches
Weight: 5.63 pounds
This simple, versatile, and beautifully-designed product is perfect for those who want to get into the world of hydroponic tomatoes. It is easy to use, has a sleek and tailored shape, a small footprint to fit in any space, and doesn't require much previous gardening experience.
All you have to do is simply add water to the garden, put in the pre-seeded pods, add a bit of the all natural liquid plant food, and you're ready to grow your plant all year long. You can naturally grow 6 plants at a time, with a maximum height of 12", without the need for pesticides and herbicides. The Aerogarden Harvest has an easy-to-use control panel with touch sensor illuminated buttons that serve as a signal as to when to add water, when to add plant food, and when to turn the lights on and off.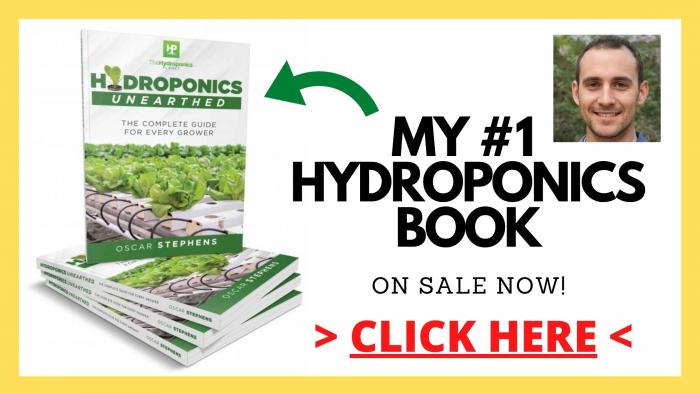 It also has a built-in 20-watt LED grow lighting system that will tell the specific needs of the plant for photosynthesis, which later on results in fast and natural plant growth, hence the bountiful hydroponic tomato harvest. Its lighting system is developed for energy efficiency so you need not to worry about spending too much just to make the hydroponic system operate.
Runner-Up: iDOO Hydroponics Growing System
Product Size: 13.78 x 12.09 x 8.86 inches
Weight: 5.7 pounds
This is one of the best hydroponics systems for tomatoes as it can make your plant grow 20% faster versus soil planting. The iDOO Hydroponics Growing System comes with a powerful, low-noise air pump that circulates the nutrient solution-rich water through the garden, providing your plants with all the oxygen and nutrients they need to grow big and healthy.
This kind of hydroponics system allows you to grow 12 plants at once, and can house your plants that are up to 11.02" in height because the lighting feature of the system can be adjusted depending on the growth stages of your plants.
Best Value for Money : GrowLED 10-Pod Indoor Garden
Product Size: 7.6 x 18.3 x 18.7 inches
Weight: 6.38 pounds
For individuals who don't have enough area in their home to cultivate plants, but want to try growing tomatoes, the GrowLED 10-Pod Indoor Garden is the perfect choice. With its ready-to-use smart soils that grow in any weather, this indoor gardening kit makes planting simple and gives abundant harvest regardless of the weather.
A height adjustable light panel is included in the hydroponics growing system, which may be adjusted to suit plants of various ages, up to 18.5 inches tall. The built-in programmable timer ensures that enough light reaches plants for photosynthesis. It also has a large self-watering planter with an visible water level indicator, allowing you to grow hydroponically and simultaneously.
Moreover, this hydroponics system comes with ready-to-use smart soil pods that you can buy both online and offline so you can easily start growing without the need for extra plant food. The GrowLED 10-Pod Indoor Garden is one of the best hydroponics for tomatoes as it is ideal for busy people and for those who have no prior gardening experience. This indoor garden can fulfill all of your demands and you may customize it to your liking, whether it is soil planting or hydroponics.
Alternative 1: Yoocaa 12 Hydroponics Growing System
Product Size: 16.77 x 8.07 x 6.54 inches
Weight: 4.31 pounds
With its fully-automated hydroponics system, growing tomatoes and other plants is possible through all four seasons. This hydroponics growing system can grow 12 plants at a time, and has height adjustable light rods, so you can house plants with 19.4" maximum height. It also has smart soil sponge pods that help plants take the root and easily absorb water.
Additionally, the Yoocaa 12 Hydroponics Growing System has an automatic water pump that increases the water and oxygen content for your plants, preventing them from rotting. It also has a 3.5L large capacity covered water tank that can benefit your plants.
Alternative 2: QYO Hydroponics Growing System
Product Size: 15.98 x 7.44 x 5.39 inches
Weight: 4.16 pounds
If you're looking for a high-quality hydroponic gardening system for soilless cultivation, then this could be the perfect choice for you. With this hydroponic growing system, you can grow 12 different fresh herbs, vegetables, and flowers up to 21" high. What makes it even better is that growing tomatoes can be done indoors and all year round without the fear of being affected by the change in weather.
The QYO Hydroponics Growing System is designed with drainage at the bottom so you can easily change the water and prevent your water tank from getting moldy or have a foul smell.
While other systems have 24W LED plant grow light, the QYO Hydroponics Growing System boasts 36W LED plant grow light. This means higher efficiency of photosynthesis, hence the faster growth rate for your hydroponic tomatoes. The built-in LED plant grow light of this hydroponic system automatically turns on every 16 hours for photosynthesis, and turns off every 8 hours for plant respiration. This can contribute to the rapid growth of your tomato plants.
Alternative 3: MINGWELL Hydroponics Growing System
Product Size: 6 x 8 x 19.3 inches
Weight: 4.27 pounds
This hydroponics growing system is a high-quality soilless cultivation system that is perfect for indoor gardening. As much as it is one of the best hydroponic methods for tomatoes, you can also use it to grow up to 15 pods of lettuce, basil, pepper, tomato, and strawberry all year round. You need not to worry about the geographical season and time limit because you can start planting during the winter, and harvest your produce come winter as well.
The MINGWELL Hydroponics Growing System also has a built-in water pump that prevents water from becoming stagnant and avoids sedimentation of the fertilizer, hence they can be absorbed by your hydroponic tomatoes. It also has rods that can reach up to 24.5", and you can just simply adjust it depending on the growth stage of your plants.
Alternative 4: Bio Green City Jungle Hydroponic Gardening System
Product Size: 24.41 x 12.99 x 63.39 inches
Weight: 8.43 pounds
Do you want to produce organic tomatoes and other vegetables and herbs at home but don't have enough space or tools? For beginners, you can assemble this vertical hydroponic system by yourself sans the complicated equipment.
The product will come to your doorstep in a flatpack, and you can set it up in no time. Its design is quite compact and space-efficient that you will just need ¼ square meters of your chosen location to be able to start planting your hydroponic tomatoes. If you have additional budget, you have the option to purchase a cover and stand for it.
What makes the Bio Green City Jungle Hydroponic Gardening System one of the best tomato hydroponic systems is that it is built with 17 liters or 4.5 gallons water reservoir and 9 gallons soil capacity to give enough nutrient solution to your tomatoes, which leads to maximum harvest.
How to Choose Hydroponic System for Tomatoes
When looking for a good hydroponic system, there are a few qualities that you will want to look for. This is because there are a lot of factors to consider as well if you want to grow hydroponic tomatoes like space requirement, climate, budget, among others.
If you are looking for a good hydroponic garden to grow your tomatoes, then you should consider the following factors:
1. Easy to Use
One of the main factors that you will want to consider when choosing a hydroponic system is how easy it is to use. You don't want a hydroponics growing system that is difficult to set up, operate, and maintain.
Because you are a beginner, setting up your hydroponic garden should be so easy that you can do it yourself (DIY). Also, operating the system should be a breeze because the easier the system is to use, the more likely you are to use it correctly and get good results in growing your fresh tomatoes.
Also read: Why do hydroponic tomatoes split?
2. Durability
Another factor that you will want to consider when choosing the best hydroponic system for tomatoes is how durable it is. You don't want to buy a hydroponic garden that is prone to breaking and requires a lot of money and time for maintenance.
Look for a system that is made from high-quality materials and that is built to last so you can see the value of your money, and you can spend more time enjoying your garden and less time taking care of it.
Also read: Best vegetables to grow in hydroponics
3. Function
When looking for a hydroponic system, you will also want to consider its functionality. Some systems are better suited for growing certain types of plants, and you will want to choose a system that is effective for growing the type of plants you want to cultivate.
One of the main benefits of using a hydroponic system is that it can be customized to meet the specific needs of your plants. Some systems are better for growing vegetables, while others are better for growing flowers, but you can always choose a hydroponic system that can grow almost all kinds of plants that you want to grow.
Just alway keep in mind that in choosing your hydroponic system, you can see that it is suited to serve its purpose well.
Frequently Asked Questions​
Do tomatoes do well in hydroponics?
Tomatoes are a popular plant to grow in a hydroponic garden, and yes, they do well in a hydroponic system. Be it cherry tomatoes, beefsteak tomatoes, determinate tomatoes, or any other varieties of tomatoes, you can grow them using a simple outdoor or indoor hydroponic system.
If you are interested to grow tomatoes using hydroponics method, here are a few tips for you:
1. Choose the type of hydroponics system that works best in growing your tomatoes.
Below are four of the best types of hydroponics :
Aeroponics wherein your tomatoes will grow in an environment that is devoid of soil. Instead, the tomatoes will be in a mist or fog that contains all of the nutrients that they need to grow. Aeroponic systems are very portable, so you can take them with you wherever you go.
Deep water culture, a type of hydroponic system that is simple to set up and easy to use. In deep water culture, plants are grown in a container that is filled with water and nutrient solution. The roots of the plants are suspended in the nutrient solution, which keeps them moist and allows them to absorb nutrients.
Dutch bucket system in which more than two growing containers will be connected to the same drainage and irrigation lines. This method relies heavily on water and nutrients and is best recommended for heavy-feeding and vining plants like tomatoes, cucumbers, eggplants, and peppers.
Drip system irrigation where nutrient solution is being pumped and being delivered to the base of bags where the tomato seedlings are planted. Rockwell and perlite are the preferred growing mediums for both drip system and Nutrient Film Technique (NFT).
2. Use the best tomato seeds.
3. Pick the right growing medium.
4. Remember your grow lights.
You don't need to worry about this if you have plenty of sunlight. However, if you will choose indoor growing like an empty garage, you need to have some artificial lighting.
Remember that normal lights don't work well with tomatoes so you will need lights that will cover both the blue and red spectrum that your plant needs in order to grow. The best kind of light to use are LED grow lights because they have the full spectrum that plants need, they do not heat up the plants and the place, and are energy efficient.
4. Check the potential Hydrogen (pH) and Electrical Conductivity (EC) level.
Best pH level for tomatoes is between 6.0 and 6.5.
The EC level for tomatoes should be between 2.0 and 5.0.
5. Tie your tomato plants to the trellis.
What is the difference between hydroponics and soil-based growing?
Choosing between hydroponics and soil-based growing can be hard because both of them have their pros and cons. For your guidance, below are the points of differences between the two.
In hydroponic gardening, plants are grown in a nutrient-rich water solution instead of soil.
Hydroponic gardening is more efficient than traditional soil gardening because it uses less water and space.
Hydroponic gardens are easier to maintain than traditional soil gardens.
While soil gardening is mostly outdoors, hydroponic gardens can be grown indoors, making them ideal for people who live in cold climates.
Hydroponic gardens can be grown year-round, while traditional soil gardens are limited to the growing season.
Hydroponics system works well with natural and artificial light while soil gardening works with natural light only most of the time.
Plants grown through hydroponics are less healthy than those harvested through soil gardening because hydroponics use non-organic salts such as:

Nitrogen and Phosphorus to keep the green colors of the leaves.
Potassium to keep the fruit strong and healthy.

Hydroponic gardening yields more crops or fruits than soil gardening. Yield time is also shorter through the hydroponic system compared to soil gardening.
In terms of cost, hydroponics gardening is more expensive than soil gardening.
Hydroponics are best for herbs, leafy greens, vining plants while soil gardening is suitable for almost every kind of plant.
Conclusion​
If you're looking for a way to get the most out of your tomatoes, you should try a hydroponic system. Hydroponic systems are more durable and more cost efficient than traditional gardening methods.
Additionally, hydroponic systems are easy to set up and use, and can be adjusted to meet the specific needs of your plants. If you're interested in trying a hydroponic system, you can check them out online on Amazon so you can compare and contrast features and prices.