Editor's Choice
★★★★★
Aerospring 27- Plant Vertical Hydroponic Indoor Growing System Review
For beginners and advanced growers
Increased air and oxygen for greater growth
Easy setup hexagonal design
Runner Up
★★★★☆
GreenStalk Patented Large 5 Tier Vertical Garden Planter
BPA-free polypropylene plastic
Patented watering system without electricity
Five year warranty
Great Value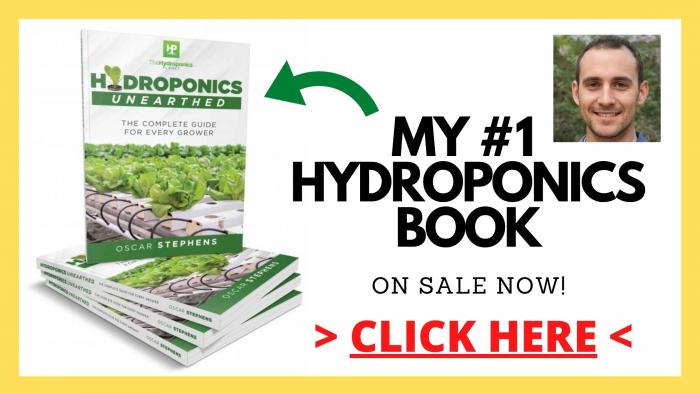 ★★★★☆
5-Tier Strawberry and Herb Garden Planter
Indoor/Outdoor planter
Water reservoirs on each layer
Prevents any over-watering
Do you wish to plant, grow, and harvest organic crops in the comfort of your house?
Then we recommend considering investing your time, efforts, and energy into hydroponic growing systems. These growing systems are easy to maintain and require minimal labor. Additionally, no mass-market produce can compete with homegrown vegetables, fruits, and herbs' taste, freshness, and nutritional value.
For growing your garden with minimum space and maximum yield, you will need a fully functional set of hydroponic tower gardens.
This buyer's guide will walk you through seven of the best hydroponic tower systems that are excellent for any novice, seasoned gardener, or farming enthusiast.
Essential Things to Check When Buying a Hydroponic Tower
Before leaping towards our list of hydroponic towers, we highly recommend skimming through the essential features of any hydroponic tower.
Material
When shopping for hydroponic towers, pay utmost attention to the unit's material. Purchase towers that are incredibly sturdy and are manufactured with compliant FDA guidelines. Since you will be growing edible plants, the containers should be BPA-free and completely food-safe.
Steer clear from transparent or translucent containers and purchase opaque hydroponic towers. Opaque material discourages the structure from developing algae, keeping your plants healthy and tower low maintenance.
Measurements
Another feature worth paying attention to is the measurements of the tower. We highly recommend purchasing a stackable option if you plan to scale your garden.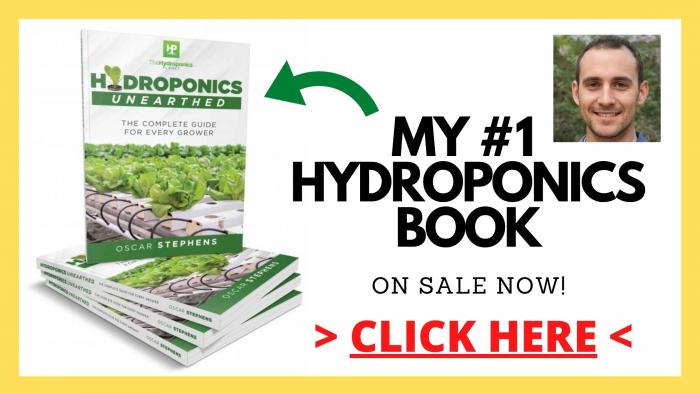 Otherwise, opt for a fixed structure with a fixed number of allotted cavities. Lastly, measure your indoor or outdoor space and find a model that fits the place without cramming it.
Number of plants
Any best hydroponic tower garden allows gardeners to choose the number of pockets for plants. Generally, most models can accommodate approximately 20-30 plants, extending to even 100 plants.
If one has the luxury of space and plans to scale the project, opt for towers with extensions for fixed-bigger models with double the plant pockets.
Types of plants
Many novice gardeners mistake pairing the wrong plants with the wrong hydroponic models. To avoid post-purchase gardening issues, consider making a list of plants you wish to grow and finding an appropriate tower model for their size.
Most vertical towers can quickly grow herbs, flowers, and a few vegetables, irrespective of the species and climate.
Easy to set up
Setting up your hydroponic tower should be a breezy task, given the proper selection of the model. Most structures are easy to set up and require minimal effort and instructions.
However, for a perfectly ideal system, pay attention to extra features like the water timer, LED grow lights, water sensors, drip trays, etc. Ensure these systems work perfectly for the first week so you can rely on them with your eyes closed for the coming years.
Design
Hydroponic towers these days come with an exceptional range of design and style options. We suggest opting for a more stylish indoor model and a practical, sturdy, and rugged one outdoors.
Our choice for best hydroponic tower gardens​
Editor's Choice: Aerospring 27- Plant Vertical Hydroponic Indoor Growing System
Our editor's best hydroponic tower selection is manufactured by Aerospring and features outstanding elements for a perfect urban garden. This modern tower is highly compact and can house 27 plants within 10 square feet. Its 2 in 1 feature allows gardeners to grow any type of produce indoors or outdoors.
To make the product a summer outdoor statement, simply unzip the tent and set the tower according to the climate. We were particularly impressed by its six grow-lights that increase the yield and accelerate the plant's growth by a whopping 30%. Another great feature is this hydroponic system's water capacity.
Each unit is equipped with a 20-gallon water reservoir that doesn't require constant refilling, and the additional internal hose is easily detachable for draining or changing the water. The tower garden's vertical system allows increased oxygen and air to the plant's root zone, promoting healthier plants and more significant growth. Its simple technology and user-friendly design are well-suited for any beginner or advanced-level gardener.
This hydroponic indoor growing system is manufactured using premium quality materials for a sturdy unit that serves you for years to come. Furthermore, its Sicce Syncra Silent 1.5 pump isn't loud or disruptive, making the product a perfect indoor gardening system. Lastly, the Oxford D600 tent material, Tri-band LED bars, 200mm quiet exhaust fan, and Smart WiFi Timer makes this product the most reliable and loved unit in the hydroponic gardening world.
Pros
This premium hydroponic garden is ideal for seasoned gardeners.
The unit has 2 in 1 setting for added functionality.
It has a large water reservoir of 20 gallons.
This vertical system has a Smart WiFi timer for irrigation and light settings.
The product is stylish looking and exceptionally sturdy.
Gardeners can grow multiple plants of various heights and sizes.
Cons
This Aerospring growing system is on the pricey side. Similarly, other components like nutrient mix aren't affordable compared to other models.
Product highlight
Our winner, the Aerospring Indoor Hydroponic System, functions as a 2 in 1 system, whereas buyers can grow both indoors and outdoors irrespective of the seasons.
Runner-up: GreenStalk Patented Large 5 Tier Vertical Garden Planter
Our runner-up vertical garden planter is manufactured in East Tennessee with stringent quality control. This GreenStalk Patented Vertical Garden Planter is a 5 tier system that accommodates various plants and herbs without compromising the space or quality of your yield. Each component is manufactured using high-quality BPA, PVC, and BPS-free polypropylene for a rugged outdoor gardening unit. Additionally, its UV-resistant nature keeps the quality of the product intact even after constant exposure to the sun and other natural elements.
We highly recommend this product for users who wish to grow vertically without electricity or power hookups. You need to fill the top-water reservoir once and let the unit handle the rest of the maintenance and growth cycles. This soil-based vertical gardening system doesn't require any unique nutrient water solution and grows prosperously with any simple potting mix.
Since the product waters all the tiers simultaneously, users do not have to worry about the oversaturation of the top layers. Its decent 30 planting pockets are sufficient to grow all types of herbs, flowers, vegetables, and fruits like strawberries. This product is highly compact in terms of design, making it an ideal choice for porches, balconies, or gardening spaces with limited space.
Additionally, you can stack or unstack the product as and when needed. This model is also the best tower system for full-sized root vegetables. The deep pockets make it easy to grow root tubers, while the crack-resistant material provides enough strength to hold the plants in place.
Pros
GreenStalk Vertical Garden Planter has multiple color options to suit various outdoor terrains and decor styles.
Each planter model is constructed using BPA-free materials.
The product is UV resistant making it ideal for outdoor use.
The manufacturer gives a five-year warranty in the event of external damage to the product.
The unit is comparatively user-friendly and highly manual to use.
This vertical stacker planter is highly crack resistant.
Cons
This unit doesn't come with wheels or casters to improve portability.
A few users noticed uneven watering through the floors.
Product highlight:
This GreenStalk Vertical Garden Planter is entirely BPA-free and features a free stackable structure.
Best Value for Money: 5-Tier Strawberry and Herb Garden Planter
This 5-Tier Strawberry and Herb Garden Planter is an excellent choice for gardeners who wish to invest in a simple structure for both indoor and outdoor gardens. The unit is entirely stackable and discourages any episodes of over-watering.
Its sturdy body is built in the USA and protects against fading and cracking. This anti-fading and cracking feature enables the unit to be an ideal choice for any outdoor space for years to come. Each planter accommodates 20 plants at the same time. Its fully functional and ergonomic design is excellent for growing small plants, herbs, and fruits like strawberries.
We highly suggest this product for beginners foraying into the exciting world of vertical gardening. Moreover, its lightweight features fuse pretty well with its durability to bring a robust and rugged product for your gardening needs. The manufacturer produces this unit in various color options like stone, hunter green, and black.
Pros
This stackable garden planter is highly inexpensive as compared to other products.
Each wing of the tier is made using durable and robust materials.
The unit is made in the USA and follows a stringent manufacturing process.
Buyers have the option to select the product in 3 color variants.
The product has less width, so it takes less space.
Cons
This unit is not a completely soil-less system and requires potting mix for growing.
The limited space inside the cavity is only ideal for small plants and herbs.
Product highlight
This 5-tier vertical planter is appropriate for beginners and gardeners looking to set up their vertical gardening project within a budget.
Alternative: Amazing Creation Stackable Planter Vertical Garden
The Amazing Creation Stackable Planter won our hearts with its sturdy quality and durable nature. Its resistance to natural elements makes it an ideal outdoor and indoor planting system. The sleek and elegant curve design blends well with any surroundings while making all plants the focal point.
This vertical planter comes with five tiers with three cavities on one level, meaning each unit can hold an appropriate 15 plants on average. Apart from its sturdy build and impressive capacity, the product is resistant to significant cracks or fading. On top of that, the unit's trickle-down watering system waters each tier with a correct amount of water to avoid any over or under-water saturation.
The soil potting mix allows the plants to thrive, thus reducing any chances of rotting. Its vertical design with limited width allows people to grow their garden with even a little space. If you want to make the best use of your limited space, we recommend opting for this product.
Pros
This space-saving vertical planter kit is excellent for space-starved indoors and outdoors.
The unit comes with a money-back guarantee from the manufacturer.
The entire product is constructed using BPA-free materials for healthier produce.
Its modern, sleek look mends well with any indoor decorating style.
Its weather-resistant body is excellent to keep the unit in its prime for many growth cycles.
Cons
The base of this vertical stacking unit is highly uneven, causing the planer to tumble over asymmetrical terrain.
Many consumers complain that the product has subpar water retention capacity.
Product highlight
The modern curve design with two color variants is perfect for any house style. Additionally, its food-safe BPA-free materials allow gardeners to grow organic plants without worries.
Alternative: Garden Tower 2 Vertical Gardening System
The Garden Tower 2 has a helpful feature of 360° rotation for increased accessibility for gardeners of all ages. It is also excellent to move the plant for ample sunlight throughout the day. Its unique vermicomposting middle chamber turns kitchen scraps into organic fertilizer to help grow your product with added nutrients.
We were thoroughly impressed by its capacity as a single vertical planter can hold 50 plants. The Made in USA stamp speaks quality and is ruggedly built for years to come. Additionally, every part is constructed using UV stable food-grade HDPE plastic that doesn't seep any harmful micro chemicals into the soil.
Other features like removable compost tea drawer and compost screen give better access and an ideally controlled compost release as per the gardener's choice. Lastly, each unit is backed by a 5-year warranty from the manufacturer.
Pros
Garden Tower 2 rotates 360° for a comfortable gardening experience.
It has 265% more perforation for enhanced aeration throughout the system.
Users can carry out hassle-free gardening with a removable compost screen and drawer.
This vertical tower is made in the USA.
Each unit of Garden Tower 2 comes with a five years warranty.
Cons
There is minimal space for the plant to move and grow in the bed.
The water on the potting soil tends to drain out too fast.
Product highlight
Since the product rotates a full 360°, it is convenient for older adults and young children to use the unit.
Alternative: Gardyn Home 1.0 – Indoor Vertical Garden
This Garden Home 1.0 Indoor Vertical Garden can simultaneously accommodate 30 large plants within 2 square feet. We wish to highlight that this unit was awarded the Best Invention of the year by Time Magazine and Best Smart Home Device by Good Housekeeping.
Since the product is designed for indoors, one does not have to deal with dirt, mess, or roots. Its sufficient five-plus gallon tank doesn't need constant refilling. All you need to start your organic garden is a power outlet and WiFi connection.
Its fully reliable Ai-powered system comes with multiple sensors and embedded cameras to control, optimize and help you with the growth of your garden. The additional vacation mode is perfect for families that wish to enjoy their holidays without worrying about their indoor garden. This unit's sleek design can elevate any living space, balcony, kitchen, or dining area by incorporating tech and nature hand in hand.
Pros
This indoor vertical gardening system is backed by 24/7 AI monitoring.
Gardeners can use the pre-set vacation modes to keep the produce fresh and thriving even in their absence.
The full-spectrum LEDs produce excellent lighting conditions for any crop.
This vertical hydroponic garden requires minimal human interaction.
The sleek sterling design is perfect for any modern house plan.
Cons
The system is comparatively tricky to put together.
This vertical gardening solution requires constant electric hookup.
Product highlight
This unit is the best hydroponic tower showcasing a minimalist design with 24/7 AI monitoring.
Alternative: VIVOSUN 5 Tier Vertical Gardening Stackable Planter
Our final alternative, The VIVOSUN 5 Tier Vertical Gardening Stackable Planter, is a high-quality product manufactured with sturdy PP materials. Gardeners can use this repeatedly without worrying about any cracks or fades, and its flexible stackability allows users to stack the tiers as per their needs. The unit is completely functional even if you decide to use 2,3 or 4 levels. Additionally, gardeners can hang the planter with chains or a cylindrical rod if they have less floor space.
Its reliable flow design and water filtration system can effectively retain the moisture in the soil while keeping your garden adequately moist and thriving. Lastly, the bottom dish enables the product to catch any water residue without staining your floor. We highly recommend this gardening unit if you are relatively new to vertical gardening and wish to invest in a fully manual setup.
Pros
This vertical gardening system is relatively simple and doesn't need complicated tools or steps.
The entire surface of the bowls is UV resistant.
Each model comes with three color variants- ivory, black and brown.
One can easily stack or unstack the system according to their needs.
Its rugged body and sturdy base make it ideal for the outdoors.
Cons
Densely packing the soil can enable the product to retain too much water in the top tiers.
It is challenging to run the chain through the middle of the unit.
Product highlight
Its wide mouth allows gardeners to pot various plants of bushier species. The additional stackable feature enables people to remove or add tiers as per their needs.
Frequently Asked Questions​
What grows well in a tower garden?
Before beginning your gardening journey with the tower garden, one must remember to opt for small plants and greens for this system. Similarly, remember that root crops and heavy fruits or vegetables do not grow properly.
But you can produce any type of herbs, flowers, and small vegetables/fruits with vertical gardening. Below is a non-exhaustive list of plants that grow well in a tower garden:
Lemongrass
Broccoli
Amaranth
Rosemary
Beans
Leeks
Spinach
Strawberries
Tomatoes
Thyme
Brussel Sprouts
Kale
Chili Peppers
Cucumbers
Bell Peppers
Basil
Mint
Dill
Parsley
Cilantro
What size tower is best?
The size of your garden tower depends on the needs and space. However, if you are new to vertical gardening, we recommend opting for any structure between 5 to 6 feet as those systems are the most accessible for people of all ages.
If your area is prone to windy or stormy conditions, avoid towers above 5 feet, as they can topple very easily with winds. For regular crops, consider towers between 5 tiers till 13 tiers, and for microgreens, you can opt for structures of 10 decks up to 26 pots of limited height.
How does a hydroponic tower garden work?
A vertical hydroponic garden works with the basic principle of cycling water throughout the system. The water usually travels from the reservoirs to the top of your vertical tower, from where it gently trickles down with gravity. The plant's roots generally absorb the water, nutrients, and oxygen as the water runs from top to bottom.
The system might look overwhelming to new gardeners, but the principles are relatively simple, and the designs are comparatively low maintenance. Such hydroponic tower gardens usually need a motor pump to run the water throughout the structure for the proper growth of the plants.
Similarly, you need to affix a few LED lights ( for indoors) or use natural sunlight ( for outdoors) to increase the speed and quality of your crop.
What are the benefits of hydroponic towers?
The following are a few vital benefits of a hydroponic growing system:
Needs limited space
Hydroponic towers need less space as compared to traditional gardening. Using multiple tiers can successfully grow a thriving garden of many plants without compromising space.
Requires less labor
This type of tower requires limited human interference. You can grow a massive garden without the need for constant tending like watering, tilling, weeding, digging, etc.
Food diversity
Vertical tower garden enables people to grow multiple crops and customized bedpans of various plants as per their needs. Each tower can accommodate numerous species' flowers, fruits, herbs, and salad plants.
Superior yield
It is scientifically proven that hydroponic tower gardens can increase yields compared to horizontal hydroponic gardens. Similarly, the growth is healthier, fuller, and more nutritious than traditional soil-based farming.
Scalability
Tower gardens are well known for their scalability. Gardeners can scale up their crops in multiple ways by adding more tiers of multiplying the number of towers for 2x crops in limited space.
Conclusion
With that, we have come to the end of our comprehensive guide of hydroponic tower systems.
We highly recommend moving towards vertical gardening for better yields in less space. Our list of the best hydroponic towers can be an excellent starting point if you are new to this topic.
Lastly, consider reading our FAQs to understand the nuances of vertical gardening before initiating your green experiment!
Happy Gardening!