Editor's Choice
★★★★★
Aerospring 27- Plant Vertical Hydroponic Indoor Growing System Review
For beginners and advanced growers
Increased air and oxygen for greater growth
Easy setup hexagonal design
Runner Up
★★★★☆
36-Plant Hydroponic Growing System Kit
Automated water distribution
Grow 12 plants at a same time
All gear included in kit
Great Value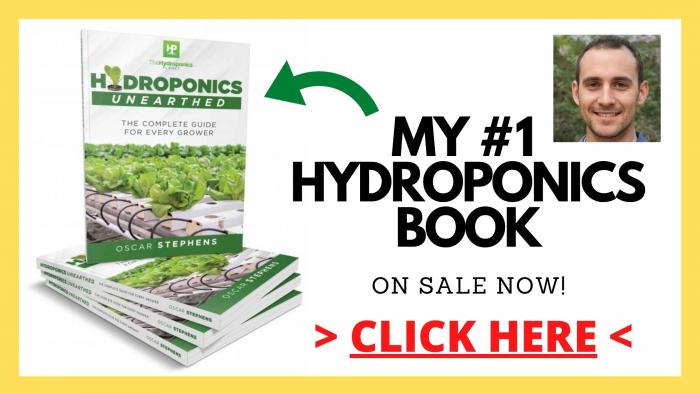 ★★★★☆
Nutraponics Hydroponics Tower Aquaponics Grow System
Engineered to maximize yield and
Highly energy and water saving efficient
Modular, stackable and easy replacable
While diving into non-traditional gardening methods, most newbie gardeners find it challenging to understand and buy their systems under the correct label.
One such gardening system is the aeroponics tower garden system. You can call a tower garden an aeroponics garden when the gardener uses little to no soil to grow their seedlings and plants.
Aeroponics is a sub-fragment of hydroponics and thus uses basic hydroponic principles to cultivate any plant. Another reason why people lean towards aeroponic systems is their versatility and ability to produce a better yield in less space by doing less maintenance.
Suppose you are in search of a shiny new aeroponic tower garden. In that case, we highly recommend reading our buyer's guide, where we have mentioned six of the best tower garden systems for any indoor or outdoor needs.
Essential Things to Check When Buying an Aeroponic Tower
When purchasing an aeroponic tower, you need to be extra careful about the system's features and fundamental points. Consider making a checklist of the following points so you can get closer to your ideal aeroponic tower system in no time.
Material
Always ensure that your aeroponic tower is constructed using UV-stabilized, food-grade, BPA-free plastic. Make it a point to purchase products that use high-grade resins that are safe to be around edible plants.
Many gardeners tend to opt for fancy systems made from transparent plastic. We recommend abstaining from such translucent systems as they have a higher chance of growing unwanted algae into your system. Thus, after checking the material, pay close attention to the opacity and purchase non-transparent pieces.
Extra features
Ensure that the aeroponic system has preinstalled timers if you wish to own a fully functional and pricey setup. Additionally, since most towers run on electricity, find a model that is energy efficient.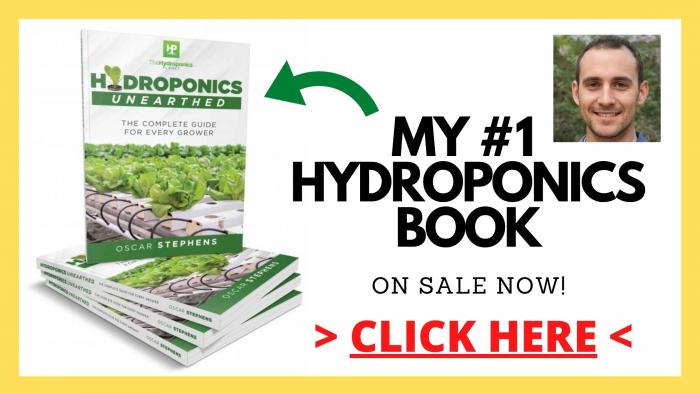 Measurements
Buyers should be wary about the measurements of their aeroponics system as it should seamlessly fit in their house's dedicated indoor/outdoor space. Similarly, these measurements also allow the users to know the exact dimensions and needs. Most buyers spend a fortune on a more extensive system when their requirement is small or medium scale.
Number of plants
The number of plants one can grow purely depends on the aeroponic tower's capacity. Since each system comes with a predetermined set of cavities, you need to decide your requirement beforehand. Any garden tower can hold a minimum of 20 plants which can even increase and go beyond 200 plants, based on the structure. For instance, if your need is 20 plants, buy a small-scale model to save space, money, and time.
Types of plants
Aeroponic tower systems are famous for growing most plant species. If the plant is small and doesn't need much space, you can surely grow it in your vertical tower. However, pay attention to the plants' humidity, sunshine, nutrients, and water needs as each plant is different. Make a list and pair plants that can grow well together without invading neighboring plants' space. We have a non-exhaustive list of plants that are ideally perfect for any aeroponic tower system.
Flowers
Calendula
Marigolds
Pansies
Aster
Bells of Ireland
Eucalyptus
Forget-me-not
Sunflowers (dwarf varieties only)
Herbs
Catnip
Chives
Cilantro
Dandelion
Lemongrass
Sage
Thyme
Oregano
Vegetables and fruits
Brussels Sprouts
Cucumbers
Pak Choy
Garbanzo beans
Tomatoes
Strawberries
Spinach
Kale
Easy to set up
Most aeroponic growing systems come with preinstalled compartments or straightforward fixtures. The setup always requires plugging with any electrical hookup to allow the motor and misting system to work on time.
If you aren't well-versed with installation, consider investing in plug-and-play systems that are relatively easy to set up and require zero knowledge.
Design
Your aeroponic tower garden shouldn't just be functional, but it should also enhance the charm of your outdoor/indoor space.
Pay attention to the design elements and pick one that fits best to your needs. We suggest opting for white or cream versions for indoor use and darker colors for outdoor use.
Our choice for best aeroponic tower gardens​
Editor's Choice: Aerospring 27- Plant Vertical Hydroponic Indoor Growing System
Aerospring is genuinely the future of aeroponics because of its features, reliability, and ease of use. We were stunned to see a system that works according to the user's needs. We consider this the best design because of its ability to create a perfect microclimate inside your home. The enclosed system allows the plants to grow in ideal conditions irrespective of the temperature, air quality, and light distribution throughout the house. This Aerospring Indoor Growing System can house approximately 27 plants, so you have a versatile indoor garden with many choices.
The system is a bit hi-tech for beginners, but we recommend this model for gardeners who aren't afraid to try something new. Each tower comes fully decked with Sicce Syncra 1.5 pump, six foldable tri-band LED bars, full-spectrum lighting, and a smart timer that one can connect through WiFi. The highly reflective covering keeps the plants healthy, green, and crisp, even during winters.
One additional feature that we love is its ability to convert itself into a fully functional outdoor unit. So if you wish to take your garden outside in the warmer months, feel free to experiment without affecting the quality of the plants.
Lastly, this model requires a minor assembly, so make sure you refer to its detailed manual for smoother and seamless installation. Moreover, one does not need to fill the water reservoir constantly, as its 20-gallon water reservoir tank is perfect and requires less maintenance. Gardeners can also remotely use the Smart Life app to control irrigation and lighting needs.
Pros
Gardeners can operate the device remotely.
The 2 in 1 feature allows people to use it indoors and outdoors.
Its 20-gallon water reservoir has a great water holding capacity.
This unit can easily replicate an ideal microclimate for the proper growth of the plants.
This aeroponic system is reasonably compact for gardens with limited space.
Cons
The product is undoubtedly in a steeper price range and not the most beginner-friendly.
Product Highlight
Aerospring's 2 in 1 feature caught our attention as the product is excellent for outdoor and indoor gardening projects.
Runner-up: 36-Plant Hydroponic Growing System Kit
The 36-Plant Hydroponic Growing System Kit is the best aeroponic tower system for gardeners who enjoy sleek and chic-looking gardening systems. We highly recommend this vertical gardening system for growing seasonal fruits, vegetables, and herbs without spending a considerable amount of time.
This system is reasonably easy to use, and you can grow 36 plants in one vertical system. Additionally, the manufacturer has given options like 12, 18, 24, 30, and 36 plant cavities for gardeners with different needs. Its automated water distribution feature seamlessly dispenses water without any human interruption. The company states that this unit uses 95% less water than average traditional gardening methods. The water reservoir is easy to fill and requires electrical assistance to keep the system running.
Each order comes with a tower, water pump, timer, nutrients, pH testing kits, and much more. So even new gardeners can initiate aeroponics without any prior experience. This system is mainly ideal for the outdoors. However, you can opt to set up your garden indoors with additional manufacturers' lights. This vertical system is made in the USA and follows stringent regulations for a high-quality aeroponic system. Additionally, gardeners can connect to the community to exchange tips, tricks, and advice for a better and healthier yield.
Pros
This unit has an automated watering system for minimal maintenance.
Since the device requires 95% less water, you can grow your garden anywhere.
The gardening community can help and motivate you through your gardening journey.
This product is made in the USA.
You can choose your product from 12, 18, 24, 10, and 38 cavity variants.
Cons
Many users have complained about their limited proactive customer service support.
Product highlight
This hydroponic growing system's sleek design and multiple plant hole options are indeed the product's highlight.
Best Value for Money: Nutraponics Hydroponics Tower Aquaponics Grow System
The Nutrabinn's Hydroponics Tower Aquaponics Grow System is an actual value for money purchase for serious gardeners. We were impressed by the system's plant capacity as this very model can hold a whopping 64 plants simultaneously. Such an extensive vertical system is excellent for gardeners to scale their garden with the right tools and techniques.
This Nutraponics tower has a sturdy build and uses modular, stackable features for better space management. Each unit comes with a frame, hydrating pump, timer, adapter, net pits, and seeding bed. Users can enjoy complete control over the garden's air humidity, water supply, energy consumption, and spray timings. This control enables the vertical garden to flourish without extensive meddling from the gardeners. Additionally, the tower doesn't have a bulky water reservoir that can take up a lot of space.
The manufacturer promises that with the combination of science, lab-tested aquaponics research, and technology, you are bound to get a significantly higher yield with unmatched consistency. They also claim that this vertical aeroponics system can help you grow 3X faster while producing 40% greater results. That means gardeners can enjoy abundant harvests -all year round with Nutrabinn's Hydroponics Tower Aquaponics Grow System.
Pros
This model comes in 48, 64, and 80 pots framework for different quantity needs.
The set comes with all the necessary accouterments to start the gardening without wasting time.
It is excellent for scalable gardening projects.
The build is sturdy and doesn't require additional support.
Users have complete control over each minuscule feature.
Cons
Its multiple pieces can make the installation a bit tedious.
The pump that comes with this system is pretty loud.
Product highlight
This unit's highlight is its scalability. Most gardeners who wish to grow more via aeroponics have difficulty finding a suitable model with more than 50 plant cavities, and this model is thus perfect for such needs.
Alternative: Aerospring 27-Plant Vertical Hydroponic Outdoor Growing System
The sheer size of this Aerospring Vertical Hydroponic Outdoor Growing System is perfect for any small to mid-level gardening needs. This model can house 27 plants and quickly grow tomatoes, peppers, lettuces, cucumber, celery, and much more. The system is designed to deliver better yield while focusing on functionality. Each unit uses a proper aeroponic growing system allowing increased oxygen and air concentration to the root zones.
This Aerospring model is ideal for outdoor gardening and does not require additional lighting to grow your plants. The assembly is quite simple and doesn't require any power tools. Its 20-gallon water reservoir is excellent for holding a considerable amount of water. The colossal tank enables the users to enjoy the gardening process without constant refilling. Similarly, the efficiently detaching internal hose is constructed for draining and changing water without any fuss.
Its Sicce Syncra Silent 1.5 pump creates less humming and buzzing noise so your backyard or courtyard can be silent and peaceful. The company also offers a high degree of customer support with an additional online community feature. Newbie gardeners can discuss, ask questions and get answers to all their questions via their community feature. This product is manufactured in Singapore and adheres to stringent quality control for an ideal aeroponic system. We highly recommend this model for professionals, enthusiasts, and beginners alike.
Pros
The pump is relatively silent and doesn't cause any significant noise distraction.
This product is straightforward to use and thus feels like a perfect choice for learners.
Its 20-gallon reservoir tank is ideal for storing a lot of nutrient water.
The system comes with everything one might need to start their vertical garden.
Each unit can house 27 plants, perfect for all home gardening needs.
Cons
This model is specifically built for outdoor use only.
Product highlight
We feel that the product's 20-gallon big tank and customer support is an excellent highlight to consider purchasing this unit.
Alternative: Mr. Stacky Smart Farm
Our second last alternative is the Mr. Stacky Smart Farm system that can help you grow 20 plants simultaneously. Another great feature is its large reservoir tank that holds 16 gallons of water without constant filling.
You can water the plant anytime with its intelligent automatic timer. The timer and big reservoir tank allow gardeners to enjoy vacations without being present near the system. You can return home to an even more thriving garden every single time. However, we highly recommend checking your environment, air quality, and sun exposure before going on your vacation. Its stackability allows users to rotate the levels for maximum sun exposure.
You can adjust the tiers according to the plant's needs, so each plant gets appropriate needed sunlight for healthy growth. Its simple system is ideal for beginners and seasoned gardeners alike. You can purchase this vertical gardening set in three color variants- terracotta, stone, and black. People of all ages can take upon the task of growing their vertical garden with ease. Each unit comes with five large stacking tiers, a reservoir tank, 250 GPH submersible pump, a seven-day digital timer, adapters, and much more. Users can also refer to their online chat support for additional help.
Pros
This system is straightforward to use.
The unit's automatic sprinkler timer is great for minimum maintenance.
You can rotate the levels according to the plant's needs.
Its 16-gallon water tank is perfect to use during vacations.
Gardeners can buy this system in 3 color variants.
Cons
Some customers were not particularly happy with the subpar customer support quality.
Product highlight
The unit's simple functioning and color options are the product's highlights.
Alternative: GreenStalk Patented Large 5 Tier Vertical Garden Planter
Our final product is the GreenStalk Patented Large 5 Tier Vertical Garden Planter. This vertical garden uses a great feature that waters all the tiers simultaneously. We were particularly impressed by its watering system where each level gets fresh water simultaneously, so gardeners don't have to worry about water over or undersaturation.
We highly recommend this model to grow root vegetables like potatoes. Another great feature is its superior built quality. The entire system is made using UV-resistant, BPA-free, high-quality polypropylene. Additionally, each purchase is backed by a five-year warranty by the manufacturer in the event of product damage.
The unit is manufactured in East Tennessee for an ultra-strong build. This vertical gardening system is excellent for growing various vegetables, herbs, flowers, and fruits like strawberries. It doesn't require any electrical hookup, so places with constant power outages can use this vertical farming system without issues. Lastly, users can stack or unstack the system when needed, undoubtedly increasing its portability.
Pros
This vertical gardening unit is made in the USA.
The manufacturer gives a whopping five-year warranty.
Each unit is constructed using high-quality materials.
You can easily stack or unstack the product accordingly.
This system is perfect if you wish to start with a basic model.
Cons
The product isn't ideal for big aeroponic projects.
Product highlight
This product's unique patented watering system is its primary highlighting feature.
Frequently Asked Questions​
What vegetables grow best in aeroponics?
Aeroponics is an innovative technique where only water and nutrients are essential for the growth of plants. There is no role of soil, and most vine plants are suitable to grow in an aeroponic system. Leafy green vegetables are particularly easy to grow through aeroponics. It reduces the risk of a bacterial infection or other diseases that can permeate into leafy greens through the soil.
When developed through aeroponics, the harvest of tomatoes increases from one to two times a year to four to five times a year. It eliminates the disadvantages of traditional soil reproduction and enhances the quality of the tomato produced. Herbs are also conveniently cultivated in an aeroponic system which reduces the amount of labor required and increases the quality and quantity of the produce.
Is aeroponics better than hydroponics?
Aeroponics is a better option than hydroponics for healthy produce. Aeroponically nourished roots do not have high exposure to bacteria and other pathogens that may infect the plants and the people who consume them. Hydroponic systems are much riskier because they have a high humidity environment which can become a haven for pathogens.
The Aeroponic method is also better than hydroponics in terms of oxygen supply. Since the roots are suspended and directly exposed to the air, they can directly absorb more oxygen. In the hydroponic arrangements, the roots are underwater and do not directly access oxygen, affecting their yield and quality.
Aeroponics is also considered a better cultivation method than hydroponics because it uses less water and nutrients. Therefore, they are more environmentally friendly than the hydroponic or the geoponic method.
What are the benefits of Tower Garden aeroponics?
Tower Garden aeroponics has myriad benefits. It can increase the production yield by 20-30%. Thorough research has been conducted on the matter, and it has revealed that Tower Garden aeroponics produces larger fruits and vegetables.
It also increases the rate of plant growth by three factors. Tower Garden aeroponics is highly water-efficient and uses less water than geoponics or hydroponics. Therefore, it reduces the water dependency of cultivation and addresses the water crisis faced worldwide. It is also beneficial for urban spaces that lack surface area for geoponic cultivation.
Tower Garden aeroponics are designed vertically, and the space requirement reduces to 10% of the total space required for traditional geoponic techniques. Tower Garden aeroponics also reduces the risk of contamination through city soil which may harbor toxic metals or harmful chemicals.
What is the difference between aeroponics and hydroponics?
The word 'aero' derives from the Greek term aero which means air, while 'hydro' refers to water. The word 'pono' means work. The main significant difference between aquaponics and hydroponics is the rooting medium. While both the systems do not use soil, hydroponic systems need the roots to be suspended in water while aeroponics requires the roots to be suspended in the air.
Another significant difference lies in the delivery of nutrients. In hydroponics, water acts as the carrier of nutrients absorbed by the roots, and in aeroponics, the roots are misted with a nutrient-rich solution. The hydroponic system is cheaper than aeroponics and requires lesser maintenance. However, aeroponics requires less water supply while producing a larger and faster yield. Hydroponics is also less affected by power outages, thereby maintaining the flow of nutrients.
Conclusion
With that, we have come to the end of our aeroponics buyer's guide with some essential FAQs. We highly recommend writing your requirements and purchasing a specific model that corresponds to those very needs.
We are optimistic that our list of six best aeroponic systems can indeed be an excellent start for both beginner and seasoned gardeners. Happy efficient and innovative gardening!