Best Choice
★★★★★
Aerospring Vertical Hydroponics Indoor Growing System
Full spectrum LED lights
Lightweight aluminium base and frame
Airflow management
Runner up
★★★★☆
Lettuce Grow Hydroponic Growing System Kit
Using 95% less water
All gear included in the kit
Made from ocean-bound plastic
Great Value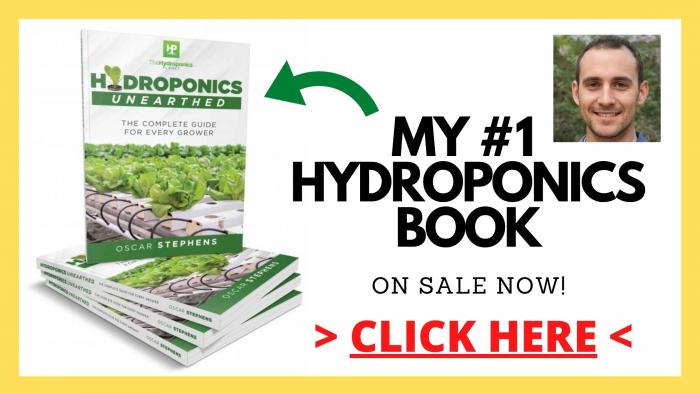 ★★★★☆
GreenStalk Patented Large 5 Tier Vertical Garden Planter
Thick food-safe polypropylene plastic
Utility + Design patented issued
Crack resistant
Vertical hydroponic systems are becoming more popular as gardeners look for ways to maximize their space.
But for those who are still new to the world of hydroponics, you might be wondering what a vertical hydroponic system is, and how it works.
In this article, you will know more about vertical hydroponic systems as explore the benefits of using a vertical hydroponic system and factors to consider when choosing the best one for your needs.
We will also take a look at some of the best vertical hydroponic systems on the market today.
What is a Vertical Hydroponic System?
A vertical hydroponic system, also known by other names like tower gardens, vertical grow systems, and tower hydroponics, is a type of garden in which plants are grown in vertically stacked layers.
The plants are usually grown in water and nutrients are delivered to them through a series of tubes or other watering systems. This type of garden is becoming more popular as gardeners look for ways to maximize their small spaces.
Through the years, vertical farming is growing in popularity because it contributes to the environment and economy. It has become so popular that according to the forecast released by Grand View Research, the vertical gardening system is expected to have an annual compound growth of 21.3%, which translates to $9.6bn by the year 2025.
Our Choice for the Best Vertical Hydroponic Systems​
Editor's Choice: Aerospring Vertical Hydroponics Indoor Growing System
Product Size: 33.4 x 29.1 x 73.6 inches
Weight: 63.6 pounds
Capacity: 75 liters
This modern and compact vertical garden is one of the best vertical grow systems because it is designed for high productivity and functionality, making it suitable for both beginners and advanced hydroponic technology users. Aerospring Vertical Hydroponics Indoor Growing System uses aeroponic technology, which increases air and oxygen supply to the root zone, hence the plants' better growth.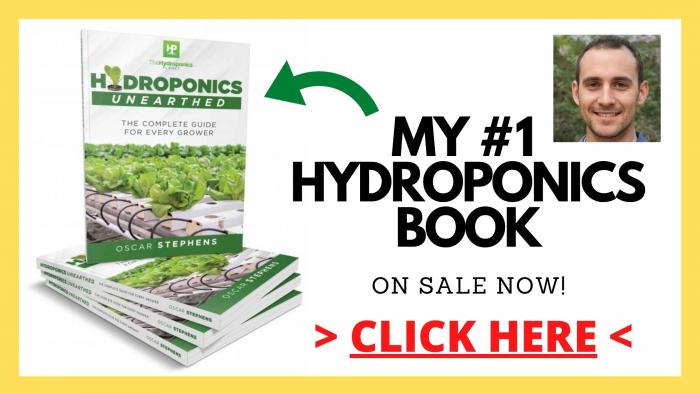 The Aerospring can serve as a 2-in-1 system, meaning you can grow plants outdoors from spring to autumn, and then just add some indoor accessory to it so you can cultivate your plants indoors come winter or colder months. With this vertical hydroponic system, you can grow as many as 27 plants at once while just using only one square meter (or 10 square feet) of your space. It is tall enough to house plants that are as high as 34".
In addition, the Aerospring requires less frequent water refilling because it has a 20-gallon water reservoir, the largest of its kind. It also has an internal hose that you can easily detach once you need to drain or change the water.
To ensure quality in service and adherence to environmental standards, Aerospring's system is made with the highest quality components. Its system includes Sicce Syncra Silent 1.5 pump, 6x23W foldable tri-band LED bars, full-spectrum lights that can cover 400-700 nm, Oxford D600 tent material reflective white interior panels, 200mm quiet exhaust fan, and Smart WiFi Timer automatic for light and irrigation.
Aside from its key features, the system also comes with 27 rockwool cubes and grow cups, so you can already start your vertical farming journey.
Runner Up : Lettuce Grow Hydroponic Growing System Kit
Product Size: 6'1″ Height x 1'10" diameter.
Weight: N/A
With this automated and easy to use vertical hydroponic system, you can grow 12 plants at once. You can leverage on your small spot somewhere in your backyard or balcony because you will just need 2" x 2" space for the farmstand. With the help of the Lettuce Grow's modular and stackable plant tower garden, you can easily add levels if you need more space for your plants.
Lettuce Grow has an automated water distribution so its water is being spread evenly to all plants, which also results in 95% less water consumption versus traditional gardening.
Also included in the Lettuce grow hydroponic system kit are gears like farmstand tower, water pump, power cord, and timer. The kit also has the basic nutrients needed such as plant food that is good for more than 130 plants, and other supplies like pH testing kit, stir stick, scoops, and some stickers.
The best thing about Lettuce Grow? It's made in the USA from ocean-bound plastic, and for every 10 units sold, 1 farmstand is being donated. This 1-for-10 partnership is part of founders Zooey Deschanel and Jacob Pechenik's goal to rethink food to help the planet as well as its children.
Best Value for Money: GreenStalk Patented Large 5 Tier Vertical Garden Planter
Product Size: 33.4 x 29.1 x 73.6 inches
Weight: 63.6 pounds
This East Tennessee-made high quality,thick, UV-resistant, BPA, BPS & PVC-free plastic, vertical hydroponic system has 5 levels of planters ( with 6 planting pockets each level), so you have a total of 30 planting pockets that allow you to plant different kinds of flowers, herbs, and veggies all at the same time. This vertical hydroponic kit is completely soil-based and there is no need for special solutions and electricity for you to grow your plants.
Each of its tiers can hold 1 cubic foot of potting mix, and has 12 holes for drainage so that excess water can come out. Using its GreeStalk move, you can easily cap off excess water, then just simply fill the top water reservoir to the 5 tier mark once you need to water your plants already.
Alternative 1: Gardyn 1.0 Vertical Indoor Hydroponics Growing System
Product Size: 33.4 x 29.1 x 73.6 inches
Weight: 63.6 pounds
This is the only hydroponic indoor gardening system that has an AI technology that uses data from cameras as well as temperature and humidity sensors to help improve the growth of your plants. Also with the help of Gardyn's advanced technology, you can grow 30 large plants with only 2 square feet space requirement. It also has a "Vacation Mode" feature that preserves your plants even if you're away for a two weeks or so.
Gardyn's hydroponic tower has an automated water system with a 6 gallon water tank that can supply enough water to all of your 30 indoor live plants. For its lighting system, it has full spectrum LED grow lights, which is suitable for indoor gardening.
Also included in this hydroponic kits are rockwool cubes, 30 day free trial of Gardyn AI assistant, and some organic arugula, tomatoes, and lettuce for planting.
Alternative 2: eSuperegrow Hydroponics Growing System
Product Size: 33.4 x 29.1 x 73.6 inches
Weight: 63.6 pounds
This indoor vertical hydroponic system is smart, simple, and easy to assemble and disassemble, making it the perfect fit even for beginners. It is equipped with a double layer structure design, with its water tank and planting groove separated from each other. This makes the air and water circulation better, therefore providing more oxygen to plants that makes them grow faster and better.
As it is double layered, don't worry about damaged pumps and poor water circulation once the plants' roots get too large. The eSuperegrow hydroponic kit uses submersible pumps, which has a longer lifespan and is of higher quality compared to air pumps.
This eSuperegrow hydroponic kit has a self-watering feature that will automatically remind you of the things you need to do. The germination kit has 3 layers of trellis, making it conducive for growing plants like basil, coriander, mint, peppers, eggplants, among others.
Alternative 3: Smart Farm – Automatic Self Watering Garden
Product Size: 33.4 x 29.1 x 73.6 inches
Weight: 63.6 pounds
With this vertical hydroponic kit gardening became more convenient and possible all year round, with or without soil. Through Smart Farm, you can have a 20 plant garden in an 18.5" x 18.5" foot print, with the pots placed around the center pipe.
This vertical hydroponic system has a 16 gallon tank that can last for up to 3 weeks. The water just recirculates back into the tank, which saves 85% of water compared to soil gardening. It also has a self timer so you can automatically water your plants daily even if you need to go on a vacation.
Smart Farm hydroponic kit also includes a heavy duty lid, 250 GPH submersible pump, water distribution head, starter plant food, tubes, adapters, and piles. Among the plants you can grow using this kit are beets, peas, watermelon, and butternut squash.
Alternative 4: Aerospring 27-Plant Vertical Hydroponic Outdoor Growing System
Product Size: 33.4 x 29.1 x 73.6 inches
Weight: 63.6 pounds
This vertical hydroponic system allows you to grow 27 plants with 63" maximum height in just a small space measuring 26" from corner to corner. This kit is designed for high productivity, simplicity, and functionality.
Aerospring 27's system has Sicce Syncra Silent 1.5 pump with 20′ outdoor rated power cord with smart WiFI timer for automated irrigation. It also has a 20 gallon water reservoir that gives better nutrients for plants without the need for frequent water refilling.
As this is manufactured in Singapore, the product surely follows strict quality assurance and environmental standards. Aerospace 27 is perfect for both beginners and advanced hydroponic growers.
How Does a Vertical Hydroponic System Work?​
Vertical hydroponic systems are designed around traditional hydroponic methods built into a vertical gravity-fed water system.
A tube is used in a vertical hydroponic farm's tower to allow the various stacked levels access to a water supply continuously. The source is usually a water tank placed at the bottom of the tower. A unique hydroponic pump is being used to help the water climb up to the top of the tower.
The gravitational force is utilized to assist the water back down to the reservoir after it has completely circulated the tower in order to keep a continual and steady circulation of water throughout the tower.
The water is being mixed with the needed nutrients in order for the plants to get the nourishment they require to grow and survive. Additionally, in order to support optimum growth of the plants, the nutrient levels are evaluated and tracked very carefully.
When only one major crop is cultivated in a vertical grow system, a single tube is frequently utilized. Because all of the plants will require the same nutrients, it's simpler to feed them in one chute.
However, if numerous plants are cultivated in several levels of a vertical hydroponic system, it will require more channels. Each channel will be linked to a distinct water supply with the right level of nutrients for the plants being cultivated on that particular level. This system allows farmers to alter the water flow based on the species cultivated on each layer.
Plants are kept in netted pots at a 45-degree angle to allow them to absorb water easily. Through this, the water may easily enter the roots of the plants and access the most essential parts of the fruits, allowing it to properly nourish them.
By choosing vertical farming, you can grow a wide range of plants in the same space all at once. This allows you to grow everything from veggies to herbs to fruit. Some of them are but not limited to the following :
Different Types of Vertical Farming Systems​
Hydroponics
This type of vertical farming allows growing of plants without the need for soil. Instead of using dirt that will serve as soil, materials such as gravel and sand are utilized to support, and the hydroponic system submerges the plant roots in nutrient-based solutions.
This allows macronutrients to be absorbed by plants much faster. Through hydroponic farming, the production of crops increases in an area, while decreasing the usage of water in general.
Aquaponics
This type of vertical farming combines hydroponics and aquaculture. Aquaponics integrates earthly plants' production, and at the same time uses aquatic organisms to help plants grow. The focus of aquaponics is to produce crops that grow much slower compared to other plants.
Aeroponics
While it is generally complicated, this type of vertical farming is slowly gaining more traction because of its efficiency. Aeroponics involves suspending the plant's roots in a dark, moist, airy environment. Nutrients are sprayed directly onto the roots, which allows for more precise control over the plants' nutrient intake. This technique is often used to grow crops in small spaces, as it does not require a lot of room for the plants' roots to grow.
Why Should You Consider a Vertical Hydroponics System?​
Even if there are different types of vertical farming, the hydroponics system remains to be the most-used type as it is the easiest to and more practical.
Aside from those, there are many benefits to using a vertical hydroponics system. They include:
Increased yields – vertical hydroponic systems can produce more plants in a smaller space than traditional gardening methods.
Increased access to light – all sides of the plant are exposed to light, which leads to increased photosynthesis and higher yields.
Improved air circulation – vertical hydroponic systems allow for better air circulation around the plants, which leads to healthier plants.
Easier maintenance – vertical hydroponic systems are easier to maintain than traditional gardens, as they require less watering and fertilizing.
Use less water – vertical hydroponic systems use less water than traditional gardening methods, making them more environmentally friendly.
Factors to Consider in Choosing Your Vertical Hydroponic System​
When choosing your vertical hydroponic system, you should consider the following factors:
Size – determine how much space the hydroponic system takes up and how many plants it can accommodate.
Ease of use – look for a system that is easy to assemble and use, especially when you are new to hydroponic gardening
Maintenance – choose a system that is easy to maintain, clean, and repair.
Cost – vertical hydroponic systems vary in price, so be sure to shop around to find the best deal. Always look for the product that has the best features with a fair price.
Type of plants you want to grow – some systems are better suited for growing certain types of plants than others so make sure to check this especially when you are going to grow a specific kind of plant.
Also read: Is Vertical Farming the Future of Agriculture? 
Things to Remember When Using Vertical Hydroponic System
When using a vertical hydroponic system, there are a few things to remember:
Maximize your space.
Make sure to rotate the boxes so that the plants have access to all sides of the light.
Keep a close eye on the water and nutrient solution levels, and make sure to top up as needed.
Be sure to wash the plant roots regularly to prevent bacteria build-up.
Harvest your plants regularly to allow new growth.
Conclusion​
With a little care and attention, vertical hydroponic systems can be a great way to maximize your growing space and yield.
When choosing a vertical hydroponic system, be sure to consider the size of the unit, the type of plants you want to grow, and your budget. With so many different systems on the market today, there is sure to be one (or two) vertical hydroponic system that will suit your needs.
If you are really keen on starting your hydroponic gardening journey, a vertical hydroponic system will be a great initial investment.