When you first start either with a hydroponics system or an aquaponics system, it's hard to know which crops are best to grow.
The smaller systems lean toward shallow rooting vegetables, which are mainly herbs or leafy green sorts of vegetables for salads. However, larger systems can cater to larger crops, and with space, they are perfect for tomatoes, cucumbers, peppers, or other vining vegetables that need room to spread.
The question comes down to root vegetables and the possibility of growing them. You can find out the answer, and then other information about growing this healthy vegetable.
Can you grow Broccoli in Aquaponics?
You can grow broccoli in your flood and drain media bed or Dutch bucket-type system. Although broccoli isn't too large, it is quite heavy. This weight makes it unsuitable for floating rafts, nutrient film, or other similar systems. It is worth growing in larger, supportive beds. However, there are other things to keep in mind before starting to grow broccoli in an aquaponics system.
Broccoli and Nutrient Requirements
To grow broccoli efficiently, they require lots of nutrients, and thus you may need to adjust the fish population to accommodate this crop.
You will also find it far better to attempt growing broccoli using aquaponic gardening, which are well established. The recommended fish-to-water ratio is 1lb of fish per eight gallons of water rather than the typical 1lb of fish for every 10 gallons.
In terms of what fish to use, we recommend Tilapia. It's a small, easy-to-manage fish that is resistant to most diseases.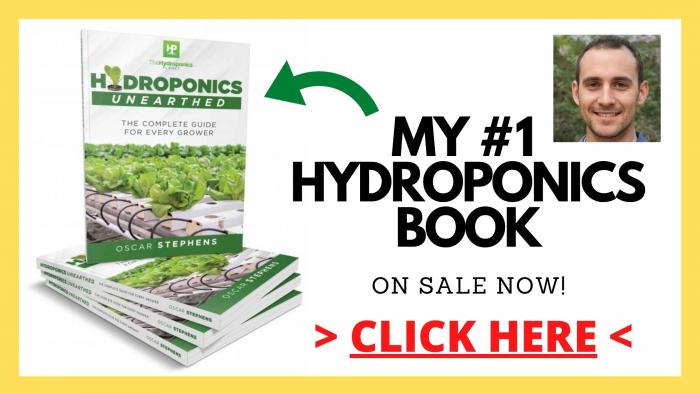 With a perfectly functioning system, the nitrates' levels should be 50ppm or as close to this as possible. Besides this, the levels of ammonia need to be low, even with increased fish density.
The other two key nutrients are magnesium and phosphorus, which are important to keep a healthy growth rate.
Growing Instructions
The seedlings should have at least 4-5 true leaves showing before transplanting them into your media bed. At this stage, the plant should be around 5.5 to 8.0 inches tall.
The germination time to reach this stage can be around 4 to 6 days. Besides this, you need to consider the spacing for transplanting as broccoli comes with a large root system.
Seedlings should be planted 17 to 20 inches apart from each other. Planting them closer than this will result in your crops producing smaller central heads.
Growing Conditions for Aquaponic Broccoli
Broccoli is a winter vegetable and won't take too kindly to growing conditions that are too warm. The fact that broccoli is susceptible to warmth while also being a crop requiring high nutrient amounts, we consider growing it as moderately difficult.
You can find seeds that will be bolt resistant to help, though trying to maintain the ideal temperatures will help considerably. Broccoli thrives the best in daytime temperatures of 57 – 62 F (14-17 °C).
Winter varieties will require temperatures around 50 – 59 F (10-15 °C) for the head formation. Temperatures above these are possible, so long as there is a higher humidity level available. Temperatures higher than 65°F (~18.5 °C) will cause premature bolting.
Also, broccoli likes full sun for around 6 hours per day. It can cope with a little partial shade, although this could make broccoli mature at a slower rate.
Broccoli can deal with swings in pH levels, although for the health of the rest of your system, aim to keep it at a more neutral level of pH 6 to 7. A digital pH pen is ideal for checking the levels frequently.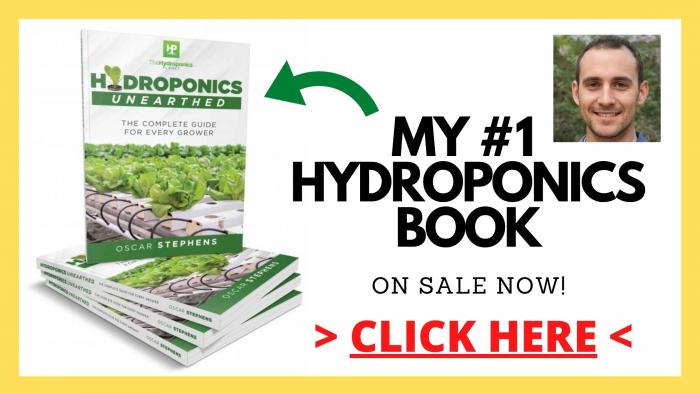 Harvesting Broccoli
It would be best if you started harvesting broccoli for the best quality when the head's buds are firm and taut. Harvest immediately when the buds separate and show their small yellow flowers. To preserve taste, it is important to harvest the broccoli in the morning.
You should cut the heads off your plants and take at least 6 inches of stems diagonally below the head.
Most varieties of broccoli have side shoots that develop after the chief heads are harvested. You can harvest from one plant for several weeks, sometimes, from winter to the beginning of summer as long as summer temperatures are not too hot.
Pests and Disease in Broccoli
Many crops in your aquaponics and hydroponics systems often faceless the intrusion of pests and disease. Although broccoli is one that, like cabbage, can be prone to the effects of cabbage worms and other pests.
Here are some pests or diseases you will need to be wary of when growing broccoli using aquaponic farming.
Aphids: Curled leaves may show the sap from your broccoli is sucked up by insects. A way to combat this is to apply soapy water on all sides of your leaves whenever you see aphids.
Cabbage Loopers: If you see small holes in your leaves between the veins, they may result from green caterpillars. Check the underside of the leaves. You can pick these off by hand if the problem is small or fight the problem with Bacillus thuringiensis, a natural bacterial pesticide.
Cabbage Worms: Such worms, Whiteflies, or cabbage root maggots can be treated the same way as you treat any cabbage loopers.
Clubroot: Rapid wilting of plants can be attributed to this fungus. Your entire plant, including all its roots and tendrils, needs to be carefully unearthed and removed from your media bed. If roots appear gnarled and misshapen, then the root of the club is causing the problem. You will need to remove infected plants swiftly, so the fungus will not continue to spread throughout your system.
Downy Mildew: When purchasing broccoli seeds, make sure you purchase varieties resistant to downy mildew. Otherwise, you will spot the yellow patches that are caused by moist conditions. Aim to keep crops dry, and they have plenty of air circulation.
Nitrogen Deficiency: Broccoli is a nutrient-loving vegetable. If your fish tank isn't large enough to cope with numerous broccoli plants, it could lead to a slight yellowing of the bottom leaves rising upward on your plants.
If you have the capacity, you can plant marigolds or calendula flowers close to your broccoli as this helps fend off the above pests that take a liking to your crops.
Aquaponic Broccoli Varieties
While there are many varieties of broccoli available, not all are suited to aquaponic cultivation. Here, we have the top three to consider should you decide on broccoli for your soilless system.
Chinese Broccoli
Despite being a broccoli variety, it differs greatly from other cultivars because it grows without florets. Also known as Kai-Lan or Chinese kale, this variety has large, thick leaves with a bitter taste compared to Calabrese and sprouting broccoli.
Chinese broccoli grows quickly, at around 35 days, and thrives well in warmer environments, making it ideal for growing in the summer.
Sprouting Broccoli
In contrast to Calabrese, this kind of broccoli shows more stems and smaller single florets than a central head. Sprouting broccoli is more bitter than other species and can be purple or white.
White-sprouting broccoli is milder and slightly sweeter in flavor than its purplish equivalent.
Calabrese Broccoli
You will be more familiar with the Calabrese Broccoli since it is the most commonly sold variety in stores and markets. The heirloom plant was named after Calabria or "the toe" from the Italian peninsula.
Gardeners highly recommend it because Calabrese broccoli offers an extended harvest period, as it forms side shoots that remain in place after the removal of the main head.
Conclusion
Although broccoli can be more challenging to grow than many other crops, so long as you have deep grown beds to offer support and maintain the desired temperatures, there is no reason you can't dedicate a grow bed to this crop.
While it is usually a large grow bed, you can use a Dutch bucket system to make sure they have ample support. You then have the flexibility of your spacing and won't waste valuable space in your main bed.
While a challenging crop, broccoli is worth the effort because of its rising costs in the stores and its many health benefits.