Some of the growing media used in hydroponics can become expensive. Because of this, gardeners are always on the lookout for alternatives. One of the most popular growing media you can choose is Rockwool, which is a man-made product where they take rock and sand and heat it to extreme temperatures before they sin it into fibers.
The end product is very similar to the slabs of Rockwool insulation often used in the construction of homes. With this, many gardeners wonder.
Can you use Rockwool insulation for hydroponics? On face value, there is little to distinguish between the two materials. They look and feel the same; however, the differences come with the treatments applied to the insulation. We can use it for hydroponics with some care, but it may not be as effective.
Why Consider Rockwool Insulation?
You may wonder why growers even consider using the insulation rather than the Rockwool, which is made for hydroponics.
A couple of reasons being price and availability. You can find Rockwool insulation at most hardware stores, while hydroponic Rockwool you may need to order online.
Rockwool Insulation Vs. Hydroponic Rockwool
Before thinking you can use the Rockwool with no effect, it is better to understand what the differences are. It would not be very smart to find you have changed your growing media to see your plants suffer without checking what impact a new growing media could have.
Added Chemicals in Rockwool Insulation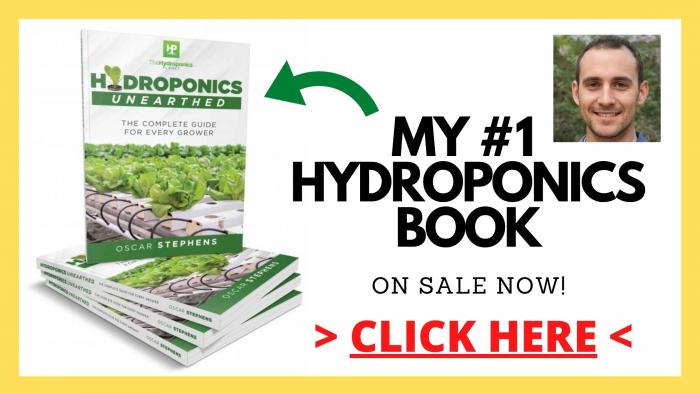 Some of the fundamental differences between the two forms of Rockwool are the chemical additives there are. You find these are added to the insulation to make it fireproof and safe to use in your home.
While making them safe for home use, the accumulation of these chemicals over your plant's life can have a detrimental effect.
Here are two of the compounds added that can affect the growth of your crops.
Asbestos
Using asbestos in Rockwool insulation has been on a decline since they found it led to cancer. They banned the asbestos material from most products during the 80s. However, you can find traces of it in old homes around the country.
When using insulation Rockwool, you can see plants have reduced levels of nutrients in leaves and can suffer from stunted growth as a result.
For humans, there can be irritation of the skin and throat if you breathe in the microscopic fibers. Hence, if you do use this, you need protection if the material is dry.
Formaldehyde
In manufacture, the addition of Formaldehyde is to act as a binder. However, by the end of the production cycle, they remove most of this chemical, though there are still some traces remaining.
The issue here is if you are using blocks of insulation Rockwool to grow numerous plants, then the levels of Formaldehyde in your system can increase. The effects of this chemical on plant growth are around a 27% decrease in the wet weight of a plant. Also, the water content of your crops can decrease by around 5% per plant.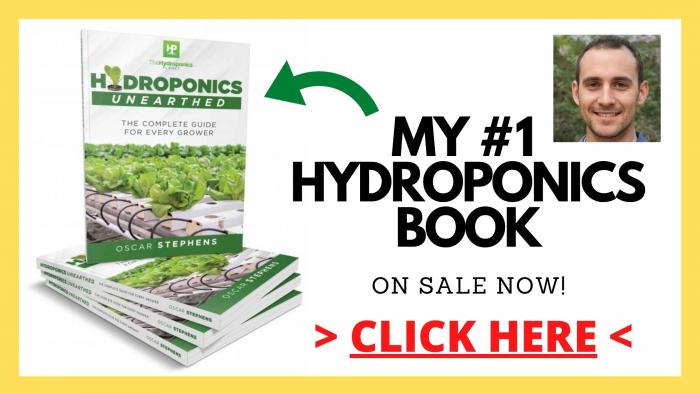 In use, there is the side affects you may face, from eye, nose and throat irritation through excessive exposure to your insulation Rockwool.
Plant Growth Using Insulation Rockwool
One of the visual differences you may notice if you hold the two compounds next to each other is how much more compressed insulation Rockwool appears to be. Because of this, the roots of your seedlings may struggle to spread in their early days.
As a result, you may see a limited amount of growth from your crops in comparison. Some tests also show that several seeds may not make it past the germination stage when using this material.
If you wish to proceed with this material, you need to prepare it first before you carry on using it.
Treatment of Insulation Rockwool Before Use
If you want to use the material, or you don't have a choice at that moment, here are the preparation steps you need to follow to negate the adverse side effects of using this material.
While you need to go through these steps of preparation, you need to know that the structure will change, and the insulation Rockwool won't return the same form as it was before treatment.
1# Washing the insulation
The best way to remove chemicals from the insulation is soak the material in a solution of water and dishwasher detergent, for around 24-hours.
2# Sterilization
You often use this step when reusing your Rockwool blocks again. With the use of Hydrogen Peroxide, you can sterilize your insulation and remove any disease or traces of infectious impurities.
3# Soaking
Rockwool has excellent water retention properties; however, the insulation variety doesn't offer as much as the Hydroponic Rockwool.
With both types, you need to first soak your material in water until no air bubbles come from the water surface. Once there are no bubbles, you are guaranteed moisture reaching your seeds, seedlings or plants if using 4-inch blocks.
4# Adjusting pH Levels
Rockwool has a higher pH (7.8) than other growing media, so you have to bring this back in line, so it favors your crops. If you don't do this, then you can affect the pH of your nutrient solution.
If you are using the insulation for germination or seedlings, they won't be in your system, and you may not yet be using any nutrient solution to feed them. You can soak your cubes in pH adjusted solution to bring it in line during these stages.
Cutting Rockwool Insulation
One area rarely talked about when using insulation Rockwool is not the preparation above, yet the preparation to sit your plants in the blocks.
Hydroponic Rockwool comes in cubes of various sizes and can be from starter plugs to larger cubes to use in flood and drain systems. The larger cubes have an out paper covering to help keep the material in shape.
Aside from this, the starter plugs and the cubes mainly come with pre-cut holes. When deciding to use Rockwool insulation, you will need to do this yourself.
Here's a quick guide on how to prepare your insulation by cutting the Rockwool. You will need to make sure you soak your insulation to prevent exposure to dust and fibers.
Remove your insulation from the water and place it on several sheets of newspaper.
Gently press the top of your cubes or slab to remove some water.
If you have a slab, try to mark out your blocks and cut these to shape with a sharp knife or scissors.
Mark out and cut two diagonal lines from corner to corner of your blocks.
Take your sharp knife and cut through your blocks about 1/2-inch in depth.
Because you won't have holes to drop the starter cube into, the way you use your insulation is peeling back the four corners in the center of your block.
Insert your starter cube and push the corners back.
Conclusion
One thing to note is that insulation Rockwool doesn't possess anywhere near the same water retention properties of Hydroponic Rockwool. When you compare, you may even say it repels water.
While there are a few differences in the manufacture, composure and the way it works in a hydroponic system, it is possible to use insulation as a replacement for hydroponic Rockwool.
The primary question is if you want to go through all the effort to use a cheaper material, yet can be harmful to yourself, your plants and the environment?
Rockwool may be one of the best growing mediums for hydroponics, yet you can find many alternatives that are just as good, and coco coir being a quick example.