When gardeners build their systems, they often do this to grow vegetables and fish to eat. While they fully understand the vegetable side of things, they may not be fully aware of the fish's side. Sometimes, this leads to the question.
Do fish breed in aquaponics? You will find a handful of fish that are suitable for aquaponics, and along with this, not all fish breed in captivity. Some species breed quickly, which causes issues with overstocking and could lead to a separate breeding tank for the protection of the small fish.   
Fish Care in Aquaponics
Fish rely on the water where they live, and any sudden changes can affect health and well-being. If you have fish species that can breed, they will only do so in ideal conditions.
Many changes in your system's conditions can lead to disease, most of which are not visible. However, there are symptoms you can see.
Disease Symptoms
Cloudy or swollen eyes.
Patches or spots that are cloudy white or gray.
Rapid movement of the gills.
Opaque, clamped, or frayed fins.
Distended or hollow stomach.
Wounds or fungus growth.
Unusual swimming patterns, darting as if alarmed, hanging at the surface or being shy and hiding.
Reasons for Fish Disease
Once your aquaponics system runs, it will be a closed-loop system, and fish and plants thrive together.
However, there are times you need to do something, and it could be the time a disease is introduced. Diseases may be introduced by introducing new fish, plants, live food, or changes in equipment used in your system.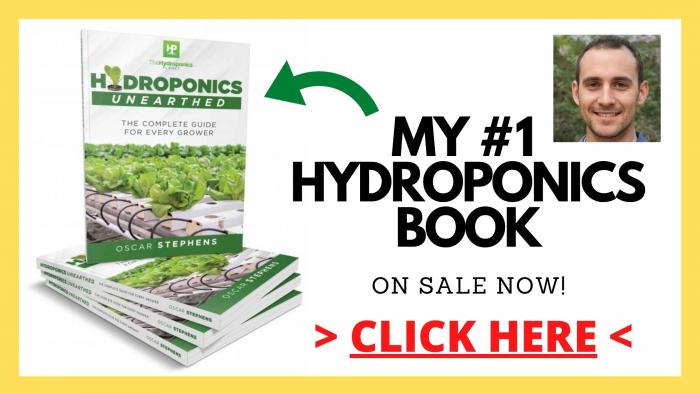 You will have a delicate balance in your system to make sure your fish are healthy. Fish can be carriers for bacteria, viruses, and fungus as with other animals. While not all are harmful, you'll find pathogens (microorganisms) that can cause diseases.
Here you can find several factors that can lead to fish disease:
Poor water quality
Stressed fish
Fish species clashing with another
Poor or unbalanced diet
Fish Stress
Also see: Do Fish Need Light in Aquaponics
How to Prevent Fish Diseases
Although you can get diseases in your fish, there are things to reduce the impact or prevent them from starting.
Quarantine new fish for two weeks before introducing them in an established fish tank. 
Feed fish on a good, well-balanced diet.
Check water quality and make sure it is clean. Too many fish can overload your bio-filter if you have one.
Check all your parameters for pH, ammonia, nitrites, and nitrates are in line with the fish you have.
Make sure you have sufficient aeration. Add an air-stone and air pump to your sump tank or fish tank.
Limit the times you open and close the lid of your tank to inspect fish as this can stress them, particularly if you scoop them out to examine them. 
Treat any disease as soon as you identify it.
Common Fish Species for Aquaponics
Tilapia      
Tilapia is the best fish for aquaponics since they quickly adapt to their environment and cope with various water conditions. Tilapia breed quickly in small-medium aquaponic systems and like water temperatures of 82 – 86 °F and pH of 6.5 – 9.
Tilapia are resistant to many pathogens, parasites and can deal with stress as it is a very hardy fish. They also eat a diverse diet and are omnivores who eat plant and animal-based feeds.
Harvest time for tilapia is six to eight months, though this will vary based on water temperature, diet, and size you are harvesting.
Pros of Tilapia
Fast growth rate.
Quickly adapt to the environment.
Great eating.
Will reproduce quickly.
Omnivorous diet but won't eat other fish.
Can cope with reduced amounts of dissolved oxygen. 
Cons of Tilapia
Need warm water above 55 °F.
Reproduction speed can be an issue in small systems.
Trout     
Trout are carnivorous cold-water fish, which are closely related to the salmon family. You will find them suitable for indoor and outdoor systems, as they can cope with an extensive range of water temperatures. Trouts prefer colder waters of around 56 to 68 °F, so they are suited to cooler climates. Trout are slow growers and are approximately 1 pound in weight in about four years in their natural environment.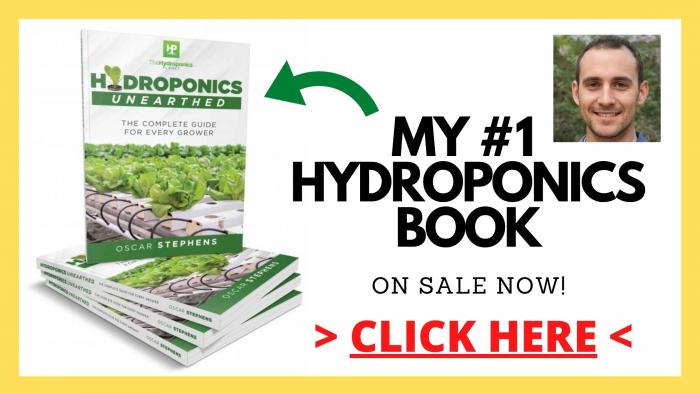 Trout needs high-protein diets compared to tilapia and carp. They offer a high tolerance to salinity and survive in freshwater, brackish water, and other marine environments, so a range of conditions in your system should be suitable.
Pros of Trout
Great fish to eat and packed with protein and omega fatty acids
Ideal for cooler climates
Have a varied diet and can eat fish, insects, or small invertebrates
Cons of Trout
Slow growers.
Can't mix with other fish.
Require large tanks for proper growth.
Need clean water.
Require close monitoring of pH levels.
Need lots of dissolved oxygen.  
Largemouth Bass   
The growth rate of bass varies based on tank size, numbers of fish, and diet. The average bass could grow between 2 to 8 inches during the first year. From that point, to mature at 10 inches could be another two years.
For breeding bass and eggs to hatch, your bass needs water temperatures of 65°F to 75°F, with 72°F being the optimum.
Eggs hatch in a couple of days after fertilization, and fingerlings are fast growers and can reach 2 inches in 6 months. 
Besides the range of temperatures bass can deal with, they can also cope with low DO and pH levels.
They are carnivorous and need high-protein diets, and you can harvest at one year from fingerlings.
Pros of Largemouth Bass
Bass eats almost anything from pellets, insects, and more
Great fish to eat
Cons of Largemouth Bass
Potassium levels need monitoring.
Conditions need monitoring to ensure clean water, oxygen, and pH levels.
Bass doesn't like bright light or poor feeding.
Koi     
Koi are a popular fish for aquaponics yet are not an eating fish and more for decoration. Koi live a long time and breed comfortably in an aquaponic system.
Koi can live off many foods and, in lots of cases, are disease and parasite-resistant. Koi like temperatures of 65 – 78 °F and pH level of 6.5 – 8. 
Pros of Koi
Disease and parasite resistant
Deals with a broad range of temperatures
Attractive ornamental fish
Long lifespan
Cons of Koi
Not suitable for eating.
May produce excess waste as they age. Systems may need more cleaning, or numbers need to be reduced.
Goldfish     
Goldfish are another ornamental fish that can be suitable for aquaponics. They are easy to care for and are tough, hardy fish that copes with varied water conditions. Goldfish prefer temperatures of between 78 – 82 °F, with a pH range between 6 – 8.
Since they are small and can carry parasites, goldfish are not suitable for eating.
Pros of Goldfish
Beautiful fish
Hardy and tolerates pH changes
Copes with less-than-optimal water conditions
Large producers of beneficial waste for plants
Cons of Goldfish
Can't mix with other fish
Not an edible fish
Alternative Fish
There are other fish that are suitable breeders in aquaponics, such as catfish. However, since these are bottom feeders, you need a longer tank than it is in height. For many gardeners, this could rule out this fish.
If you have space and the capacity, you'll find these are fast-growing and easy to breed fish. You can also mix these with other fish as they stick to the bottom of your tank.
Fish Considerations for Aquaponics
If you want to grow fish to eat and are looking to breed, then you'll need to meet specific criteria to do this. Here's a rundown of what you must think about.
Temperature
Some fish species like colder water than others, and as fish are cold-blooded, adjusting to varying water temperatures can be a challenge. Water will have a natural temperature based on your location. Check this before you consider heating or warming your water.
Availability in Your Location
The availability of certain fish can be a factor. Some fish are available in certain areas. You also need to check whether fingerlings are available where you live.
Maintenance
Some fish species can take care of themselves so long as you feed them. They can be hardy while others need more care and can cost more to raise. Tilapia and Koi are hardy fish compared to Trout that need more attention.
Space Requirements
All growers need to know the size of their fish once they mature. Often, you need to thin out your numbers as fish get older to avoid too much ammonia buildup. Tank space will also determine the type and number of fish you can have.
With this, you'll find the filtration capacity of your vegetable section can be affected. Overpopulation, or underpopulation, will affect the growth of your crops.
Conclusion
The above fish can all breed in an aquaponics system with the right conditions. You need to monitor the birth and possibly remove these to another tank.
One of the primary conditions is the chances of overloading your system and introducing extra ammonia through more significant numbers of fish.