While many individuals like building their own Hydroponics system, there are others who either don't have space, or they want something that they can use in a corner, and they can have them up and running with little effort.
Because of this group of people, there are plenty of systems on the market which are available, but when you are a new grower, it can be hard to know which is the best system to choose. There are different types of hydroponic systems, and knowing which is the best for your space can quickly become overwhelming.
With this in mind, we will take a look at the top 7 small kits you can purchase that deliver fantastic results, and can have you well on your way to running a fully-fledged hydroponic system.
Before looking at these, we will go through a few sections because there is some consideration that could affect your purchasing choice.
Hydroponic Growing Systems
You may ask "What is the best hydroponic system?". Here we will take a quick look at each type of system, and see what it offers along with the pros and cons of each type of system.
DWC (Deep Water Culture System)
This is one of the easiest systems you can have. In this, the plant roots will be suspended in highly-oxygenated water/ nutrients. To add oxygen to the water, you will make use of an air pump and air stones. This dissolves the air into the water, and thus, it prevents your plants from drowning.
No matter how these systems are designed, they will have a reservoir where the plants sit suspended in net pots at the top of the tank.
DWC Pros
Very easy to install, set up and maintain
Fast plant growth as roots can absorb massive amounts of oxygen
There are no moving parts so nothing can clog the system
DWC uses less water and nutrients
Organic nutrients can be used as they are unable to obstruct anything
DWC Cons
Point of failure is the air pump. If this fails plants can die in a couple of hours
Water temperature needs to stay under 70F. A water chiller can be used as required
Algae can be a problem if light penetrates the reservoir
Flood and Drain (Ebb and Flow)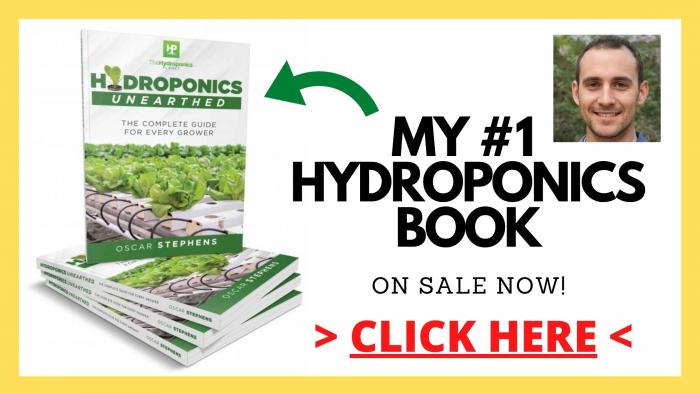 This basically has two system areas. There will be a reservoir and a flood table. At set periods, the flood table will be filled with water and nutrient solution. After a fixed period, the pump will turn off, and the water drains back to the reservoir.
With the use of a timer, this happens around the clock to make sure the plants receive all the water and nutrients they require.
Some plants do need spells of dryness to aid in the expansion of their roots. This flood and drain system is ideal for this. This does require a water pump and to gain the most benefit, it is hand to include an air pump.
Flood and Drain Pros
Fast plant growth
Easy to install, set up and maintain
Flooding the pots allows for high levels of nutrients to be taken by the plants
Less waste due to recycling of water
Fantastic for plants which thrive in dry and wet spells
Flood and Drain Cons
Constant checking of pH levels is required. These will change with the solution recycling
Point of weakness is the water pump, plants will die if there is no way of watering them due to failure
Some plants don't like to stand in so much water (strawberries), this can be unsuitable for some plants
Pumps can become clogged due to debris flowing from the flood table into the reservoir
NFT (Nutrient Film Technique)
In this system, there is a stream of shallow water that runs along a channel. Here the roots sit in this stream taking up the water and nutrients. These channels slope downward, and gravity forces the water to the bottom where they are returned back to the reservoir. In this method, there is not much growing medium, and all that is required is something to support the plants inside the net pots.
While you may think the plants will drown in the water, it is only the tips that sit in the solution, and the rest of the root system sit in thin air. This enables them to take up more oxygen. The object of this system is to grow as many plants in the smallest amount of space.
NFT Pros
Small amounts of growing medium required
Easy to maintain as the nutrient solution and water is continually circulated around the system
Can produce its own oxygenated water, but there is no harm by adding an air pump
Fast plant growth due to highly oxygenated root systems
NFT Cons
There is limited space for large root masses. This limits the types of plants which can be grown
This continuous stream of water and nutrients is ideal for the early stages of plants growth, but not overly suitable for the flowering stages.
The main point of failure is the water pump. If this fails or clogs, then plants can die in a few hours
Drip Systems
In this system, there is a constant drip of water and nutrients into the bucket. This runs across the rooting system and works its way back to the reservoir by means of gravity. The plants can take all they need while still being able to absorb oxygen through the roots.
Drip Pros
Minimal components required
Easy to set up and maintain
Suitable for beginners or advanced growers
Ideal for plants which need a constant source of water
Drip Cons
Lines that drip the solution can easily clog
The main point of failure is the pump. Plants can die once the growing medium has dried
The pH levels can vary due to the recycling of the water and nutrients.
Wick Systems
This is the most basic of all hydroponic systems. It is the cheapest to run as there are no moving parts and all they rely on is water being sucked from the reservoir up to the growing medium. High draining growing mediums are advised, so they don't become too waterlogged. Vermiculite and perlite are recommended.
Wick Pros
Very easy for new growers
Cheapest of all systems to purchase and to run
No moving parts that can become clogged
Fantastic for smaller plants such as herbs
Wick Cons
Not suitable for larger plants that need lots of feeding
Plant size is limited because there is less water available
EC levels require monitoring as water, and nutrient uptake will be uneven
There can be a buildup of mineral salts in the growing medium
It would have been nice to include the best wick kit. Unfortunately, the system is so simple that there are no retailers for this kind of system. Such is the ease of building one of these, you would be wasting money by purchasing one.
Read more: Aeroponic Systems
Best Hydroponic Gardening Kits
With that out of the way, we can now look at the best kits you can purchase.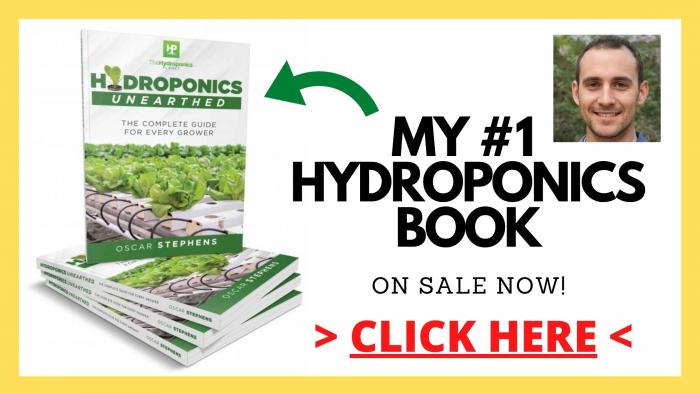 Best DWC Kits
This system has 6 sites and is very cheap. However, it does come with all you need to begin growing aside from your lighting. This system is ideal for herbs or smaller plants and can be placed in any sunny location.
Items included:
Water level indicator
Air pump for optimum water oxygenation
Starter pack of nutrients
Growing medium
Net Pots
Instructions are well laid out, but not as easy as we would have liked for very new growers. This system can boost growth along with the added air pump.
SavvyGrow Pros
Includes everything you need to begin growing, excluding seeds.
Very efficient air pump for oxygenating water
The self-watering system makes things even easier for new growers
SavvyGrow Cons
Instructions could have been easier to understand
Product Information
SavvyGrow Amazon rating 4.5
Number of customer reviews 24
Size 17.4 x 11.5 x 6.1 inches
Weight 6.15 lbs.
Best Drip Kit
General Hydroponics 706721 Eco Grower Drip Hydroponic System
This system comes from one of the biggest names in hydroponics. It is more than capable of growing plants that are nutrient-hungry.
Items included:
17-gallon reservoir
Spider drip assembly
Pump column
6 lid inserts and net pots
CocoTek liners
Air pump
Growing Medium
General Hydroponic Nutrients
Although not the cheapest, this is a budget system that is capable of producing large plants such as tomatoes. Nutrients are delivered to the plants steadily and are very efficient by the use of emitters that provide these nutrients directly to the roots.
General Hydroponics EcoGrower Pros
Ideal for larger plants – comes with 6 x 8-inch pots
Revolutionary drip system
Comes with the best nutrients you can buy
General Hydroponics EcoGrower Cons
Requires periodic checking to make sure there are no clogs
Needs placing close to a water source
Product Information
General Hydroponics Amazon rating 3.5
Number of customer reviews 23
Size 26 x 13 x 18 inches
Weight 30.5 lbs.
Best Flood and Drain Kit
Viagrow Complete Ebb & Flow Hydroponics System
This comes with a 20-gallon reservoir which is more than enough to cater for the 16 plants it can hold. Everything is automatic and will deliver the precise amount of water, nutrients while still allowing your plants the correct amount of oxygen.
Plants grow fast with high yields. The system is all metal apart from the flood bed and the reservoir.
Items included:
Flood and drain fitting kit
50 liter of growing medium
Submersible pump
16 x 1-gallon nursery pots
For a system that is so small, this is as close as you can get to a full-sized system. It delivers results as much if you have the correct grow light hanging above it. It may be too large for some, but it can still fit into small areas.
Viagrow Complete Ebb and Flow System Pros
Can grow up to 16 plants
Very strong
Can easily be converted to a drip system
Viagrow Complete Ebb and Flow System Cons
20-gallon tank should be 40 gallons for the size of the system
The two-inch overflow should ideally be four inches
Product Information
Viagrow Amazon rating 3.5
Number of customer reviews 17
Size 36 x 36 x 7 inches for the flood tray
Weight 100 lbs.
Best NFT Kit
Items included
- Water pump and 15.25ft hose
- 8 pipes
- 1 pipe holder
- Seed sponges
Product Information
- DreamJoy Amazon rating: 3.5
- Number of customer reviews: 71
- Size: 31 x 11 x 9.5 inches
- Weight: 22.5 lbs.
This NFT kit can come to hold different numbers of plants. This ranges from 36 to 108. It uses food-grade PVC  and will use less water and nutrients.
This type of system is suitable for growing a high number of plants in a small footprint. It is economical to run and delivers some of the fastest growth rates while using hardly any growing medium. The most significant drawbacks are you need to fully assemble it yourself, and you need to purchase the reservoir separately.
Unlike other hydroponic kits, with this one, you get no nutrients, and it is basically the bare essentials to get you started.
DreamJoy NFT Pros
The fast growth of plants
72 sites for plants
No growing medium required
DreamJoy NFT Cons
No reservoir needs purchasing separately
Not suitable for larger plants
Pump can clog
Hard to clean
Other Small Hydroponic Kits
These small kits are a far cry from the others listed above but for really new growers who don't have space to cater for the systems mentioned. These are a good way of trying hydroponics in the smallest of footprints.
Items included
- 6-pod gourmet herb seeds

- LCD controlled growing unit

- Nutrients
Product Information
- AeroGarden Harvest Amazon rating: 4.6

- Customer reviews: 19,737

- Size: 6 x 10.5 x 17.4 inches. Height adjustable for the lamp

- Light: 20-watt full spectrum LED

- Weight: 5.39 lbs.
This small hydroponic system is hugely popular. It delivers excellent results in the smallest of spaces. One thing with this little system is it comes with an LED grow light, so there really is nothing left to purchase.
This system is capable of growing 6 small plants at a time. With the addition of the LCD control panel, it tells you when to add water, nutrients and also turns the light on and off as required.
To get started, it is as simple as filling with water and inserting the pods, and hitting on the switch. The most significant drawback for this little system is when you want to go away from the Miracle-Gro pods or nutrients.
AeroGarden Harvest Pros
Small enough to fit on the countertop
Energy efficient
Already comes with all you need
Includes LED grow light
AeroGarden Harvest Cons
Small for some plants
You need to purchase patented seed pods and nutrients
Items included
- 24-pod selection of heirloom greens, herbs, and cherry tomatoes

- Touchscreen Control Panel

- Two 3oz bottles of our patented, all-natural Plant Nutrients
Product Information
- AeroGarden Farm Plus Amazon rating: 4.4

- Customer reviews: 543

- Size: 14 x 36 x 32.5 inches. Height adjustable for the lamp

- Light: 60-watt full spectrum LEDs total

- Weight: 49.9 lbs.
This can be seen as the big brother of the previous system. This allows growers to fit in 24 seed pods compared to the 7 in the previous system.
It comes with the same control panel and functions, and simple 1, 2, 3 steps to get it up and running are precisely the same.
Now instead of being limited to growing plants under one light, there are two independently adjustable 60-watt LED's included. This gives 60 watts of power to your healthy plants and vegetables.
Items included:
24-pod selection of heirloom greens, flavor packed herbs, and ripe, juicy cherry tomatoes
Touchscreen Control Panel
Two 3oz bottles of our patented, all-natural Plant Nutrients (enough for a full season of growth)
Product Information
AeroGarden Farm Plus Amazon rating: 4.4
Customer reviews: 543
Size: 14 x 36 x 32.5 inches. Height adjustable for the lamp
Light: 60-watt full spectrum LEDs total
Weight: 49.9 lbs.
This small powerhouse of a unit now comes with Wi-Fi so you can adjust settings from your phone while you are away from home.
Items included:
- 3-gallon fish tank

- A coupon for the beta fish

- Fish food,

fertilizer, wheatgrass and radish seeds

- Silent submersible pump, g

ravel and growstones
Product Information
- Back to Roots Amazon rating: 4.3

- Customer reviews: 2,042

- 13.4 x 9.5 x 13.4 inches

- Weight: 6.45 lbs.
This is a specific type of hydroponic system, aquaponics, that uses fish to provide nutrients. It deserves a worthy mention because of the number of customer reviews. With over 1,000, and the majority being positive, there has to be something special about this quirky little system.
To get this up and running, all you need to do is add your seeds and your water and fish and hit the switch for the pump. As long as it is in a well-lit area, you can watch the fish producing the right amount of fertilizer that is then fed to the plants. They are busy soaking up the nutrients and cleaning the water before it is passed back to the fish.
Conclusion
All of the above systems deliver the best in their respective system types and are configurable enough for any new grower to choose one which fits into their space.
While there are many others available, they are all variations of the ones listed above. While there are a couple of downsides to one or two, the plus points outweigh these by a considerable margin. The main thing with all of these systems is, they are more than capable of growing copious amounts of plants and vegetables.