There are so many options to support a thriving garden and hydroponics is one of the most recent systems I've read about. I've read that recycling hydroponic water can help save me money.
How to recycle hydroponic water: a beginner's guide: Recycling water is a relatively simple process but can cost quite a bit of money between the initial investment and maintenance cost. You can use one of three main systems to recycle hydroponic water. Here's a look:
Pasteurization
Ozone Sterilization
UV Disinfection
If these systems sound as foreign to you as they do to me, I'm here to help. Take a look at a beginner's guide on how to recycle hydroponic water.
The Importance of Cleaning Recycled Hydroponic Water
You'll see many benefits from hydroponic growing but one thing you'll quickly realize is that the system produces huge amounts of wastewater. Rather than just toss the wastewater (which is a bad idea anyway), many growers are starting to recycle their hydroponic water.
Recycling hydroponic water is a great idea. It cuts down on your water use and cost and helps prevent damage to the environment. That's right, what's good for your plants may not be good for the environment.
The nutrients that help your plants grow quicker than normal and produce more fruit can negatively affect the environment and groundwater that is turned into drinking water for humans.
The hydroponic solution is normally made up of at least a few of these nutrients:
Nitrogen
Phosphorous
Potassium
Calcium
Magnesium
Sulfur
Iron
Boron
Copper
Manganese
Zinc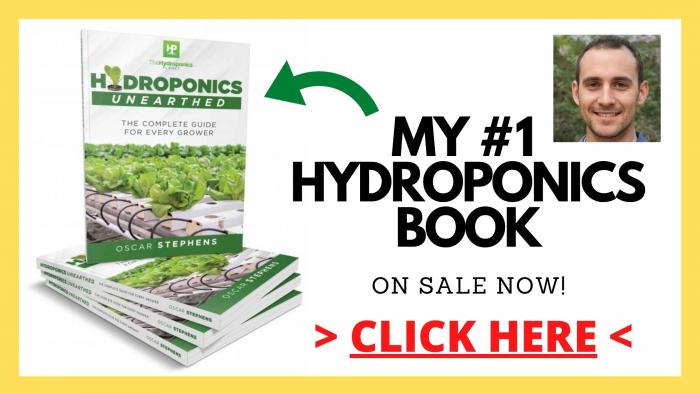 (If you haven't read our articles about DIY nutrient solutions or if nutrients can go bad check them out)
Certain studies have found high levels of nitrogen and phosphorous in hydroponic water that was dumped. Those two nutrients, along with sunlight and slow-moving water, are what create algae blooms.
Algae blooms have a number of negative effects on our environment. Here are the four main issues:
Algae blooms produce dangerous toxins that can sicken or even kill animals or people that come in contact with them
Algae blooms create dead zones in the water. A dead zone is an area with low oxygen levels (low oxygen levels can lead to root rot). Eventually all the animals in the "dead zone" die.
Consumers see higher treatment costs for drinking water affected by algae blooms
Algae blooms hurt industries that depend on clean water.
While I'm sure you're concerned about the effects on the environment, the other appealing reason to recycle your hydroponic water is the cost savings to you by not using as much water.
Plants that are grown in hydroponics already use 80 to 90 percent less water than standard plants grown in soil because the solution passes over the plants' roots many times before you have to get rid of it.
Before you start reusing and recycling your hydroponic water, it's important to clean and sterilize the water. It can carry bacteria, viruses, and other diseases. If you put this back into your system, you could potentially infect and damage your plants.
As I mentioned before, there are three main systems used for sterilizing your hydroponic water:
Pasteurization
Ozonation
UV Disinfection
There are pros and cons to each system. Take a look at this table comparing the systems.
| | | |
| --- | --- | --- |
| System | Pros | Cons |
| Pasteurization | No need to pre-filter water, minimizes buildup of minerals in water | Causes mineral buildup in pasteurization machine |
| Ozonation | Most effective form to sterilize water, environmentally friendly, prevents disease | Expensive, highly corrosive- can damage equipment |
| UV Disinfection | Highly effective, chemical-free, cost-effective | Doesn't remove heavy metals, salts, or chlorine |
Now, that you've taken a brief look at the pros and cons of each system, let's dive in and take a deeper look to figure out which system might be best for you.
Pasteurization
You might be familiar with the term pasteurization because it's used in many of our everyday foods: milk, juices, egg whites, etc.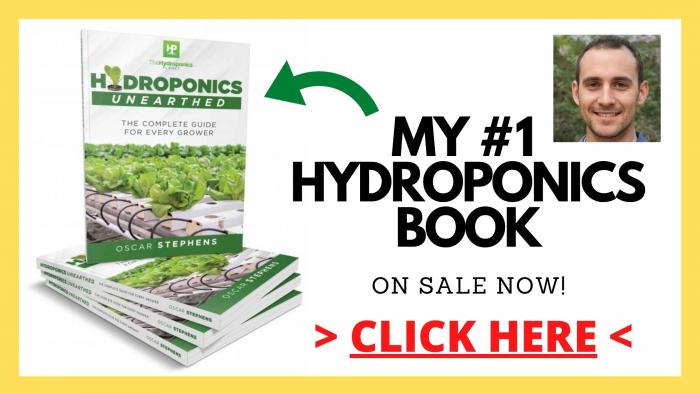 The process of pasteurization kills harmful, pathogenic bacteria. Removing the bacteria prevents diseases such as typhoid fever, tuberculosis, scarlet fever, polio, and dysentery.
Of course, these diseases aren't an issue for your plants, but using pasteurization on your hydroponic water removes other bacteria that might harm your plants.
So, how does pasteurization work? Take a look at this process.
The used water is run through a 50-70 micron filter reducing the pH to 4.5 (learn how to monitor your water pH levels)
The adjusted solution is pumped to the first heat exchanger
This heat exchanger preheats the water while recovering heat from the sterilized solution
Sterilized solution leaves the first heat exchanger and is pumped into the second heat exchanger
An external heat source heats the nutrient solution to a certain temperature, ideally at least 203 degrees Fahrenheit
The nutrient solution is exposed to the high temp for at least 30 seconds
The sterilized solution is returned to the first heat exchanger to cool
It sounds complicated but you don't actually have to do much.
As I showed in the table above, using pasteurization to sterilize your water prevents excessive mineral build-up in the water, but can lead to mineral build-up in the machine. This can decrease how well your machine works.
Your best bet to find a pasteurization machine for recycling your hydroponic water is in a specialty garden store or catalog.
Ozonation
Ozonation uses ozone to sterilize the water. Ozone is just oxygen with three molecules. During ozonation, the water is infused with ozone. The gas ozone is created by ozone generators in your grow room.
There are two types of ozone generators: corona discharge and ultraviolet. They work by splitting oxygen molecules into individual oxygen atoms. The atoms then bind to oxygen molecules creating ozone.
Here are all the steps to complete ozonation.
The water is filtered with a 50-70 micron filter.
Check the pH level of the water to make sure it's between 4.0 and 4.5. This gives you the best results.
Your hydroponic water is pumped into the ozone generator.
The amount of ozone and length of sterilization depends on the level of nutrients in your water.
The benefits of ozonation as shown above are that it's very effective and environmentally friendly. The downside is that ozonation can be costly and it's highly corrosive so you have to be careful when dealing with it.
UV Disinfection
One of the final methods of high-tech sterilization is ultraviolet or UV disinfection. UV radiation is part of the electromagnetic spectrum.
There are three types of UV radiation and they're defined by frequency and wavelength. The best type of UV radiation for disinfecting your hydroponic water is UV-C. This type has the shortest wavelength and the highest energy.
UV-C radiation very efficiently kills bacteria, fungi, and viruses. Based on various studies, it looks like 250 millijoules per cubic centimeter are the appropriate radiation dose to totally disinfect the water.
Here's a look at how UV disinfection works.
Pour the water into a disinfection unit.
The hydroponic water passes through a radiation chamber.
High pressure UV lamps contained in a quartz tube in the chamber disinfect the water.
A computer controls the process. If the UV dose is too low, the process is blocked and the water is returned to a drain water tank.
UV disinfection is pretty cost-effective compared to pasteurization and ozonation. It's also natural. The only downside is that it doesn't neutralize organics, chemical contaminants, or inorganic compounds in the water. This means it doesn't remove heavy metals, salts, or chlorine that may have built up in the water.
Whatever sterilization method you choose, it's essential to recycle your hydroponic water. You have to kill any destructive microorganisms that may have grown during the previous cycle.
Other Possibilities for Recycling Hydroponic Water
If the recycling options we talked about above sound like they're out of your financial abilities or too much of a time commitment right now, you can consider just using the water on your other plants.
It's important, though, to check the levels of the nutrients in your hydroponic water to make sure they're not too high. If they're too high, don't use the water on any plants that are directly in the ground because the nutrients could affect your local water table.
A good way to check the nutrient levels in your hydroponic water is to check the potential (pH) and electrical conductivity (EC) levels. If these are within a certain range, your hydroponic water should be safe.
A good pH level is between 5.5 and 6.5. An appropriate range for EC levels is 1.2 to 2.0. You can read our full guide to EC and why you should monitor it here.
Plants in one study even showed better growth using recycled hydroponic water than those without. Here is a look at the plants that performed well:
Tomatoes
Red peppers
Cabbage
Melons
Cucumbers
There are a few other options for recycling the hydroponic water that you may hear talked about. While they have some effectiveness, they're not recommended because none of them completely disinfect the water.
These are the other methods you might hear about:
Ultra-filtration
Hydrogen Peroxide
Iodine
Ultra-filtration
Ultra-filtration is also known as membrane filtration. It includes the process of reverse osmosis. These types of filters have more porous membranes that allow solids, bacteria, and other large particles to be filtered out.
The main problem with this process is that the pores in the filter tend to clog making it an unreliable choice. The other problem is that the filters also remove fertilizer salts from the water, which are helpful for plant growth.
Hydrogen peroxide
Hydrogen peroxide works in much the same way as ozone does but it's weaker. Because of this, it's effective against fungi and viruses but not so much against bacteria.
If you recycle your hydroponic water but it's not totally disinfected from the bacteria, you're asking for trouble as soon as your plants touch the water again.
Levels of hydrogen peroxide that are too high can also damage your plant if they're not neutralized before you return the nutrient solution to your plants.
Iodine
You may be familiar with iodine because it's used in drinking water to kill human viruses, but it doesn't actually kill horticulture viruses. This means that it's not effective for disinfecting your hydroponic water.
Recycling hydroponic water back into your other plants still ends up saving you money and might even give you more plant growth.
A Key to Successfully Recycling Hydroponic Water
You can set yourself up for success in recycling your hydroponic water right from the start. Keeping your nutrient solution levels under control is key to extending the life of your hydroponic water before you even need to recycle it.
The best way to keep the nutrient level under control is to make sure you're only putting in clean water. This means when the water level dips, refresh it with totally clean water. If you don't, trace elements in the water will eventually accumulate to toxic levels.
If you were thinking you have to dump your entire nutrient solution any time the level drops, it's time to do a little research. You can actually refresh the nutrient solution with clean water until you've replaced half of your system's water capacity.
For example, if you have your hydroponic system has a 20-gallon water capacity, you don't need to empty all of the water until you've replaced 10 gallons. This means that keeping meticulous notes is super important so that you do know when it's time to recycle your water.
Rainwater, city water, and well water are all possible options for clean water to replace water that is used. It's always still important to do a water analysis, especially on city water and well water, to ensure that all elements are within a reasonable level.
Cities sometimes have to "shock" water with large amounts of chlorine to get rid of some sort of biological contamination. These high levels of chlorine can harm your plants.
Well, water sometimes has very high levels of bicarbonates. Phosphoric acid is used to lower these levels, but sometimes a byproduct of the treatments is calcium phosphate. This can clog drip lines and submersible pumps and affect your nutrient solution.
You'll quickly learn a key to success in hydroponics is very routinely analyzing the mineral levels in the water.
What Exactly is Hydroponics?
If you're looking to recycle hydroponic water, I'm assuming you're already aware of the ways of hydroponics. If not, though, I can give you a brief explanation so you know what you're getting into.
Hydroponics is a way of growing plants in a water-based solution rich in nutrients. This type of growth doesn't use soil, but an inert medium instead. An inert medium is one that doesn't have any nutrients. Here's a look at some possibilities:
Perlite
Rockwool
Clay pellets
Peat moss
Vermiculite
Hydroponics works when the plant roots come in direct contact with the nutrient solution.
There are quite a few benefits to hydroponics. One of the main ones is that your plants grow quicker, up to 25-percent quicker. They're also more productive, sometimes producing up to 30-percent more than plants that are grown only in soil.
The quicker growth and production happens because plants can access nutrients quicker and expend less energy. Because of this, they don't have to grow a super big root system and can instead focus on growing quicker above the roots.
Along with the advantages of positive growth and production, hydroponic gardens do have some downsides. Here's a look at some of them:
Initial cost
Time and commitment
Technical knowledge
Threat of power failure
Initial cost
You'll spend some money upfront to get your hydroponic system up and going. You need containers, light, a pump, a timer, one of the growing mediums mentioned above, and nutrients.
Try to keep your initial investment under a few hundred dollars if you just have a small home garden. The good news is after your initial investment, your only costs are water and lighting.
Time and commitment
If you're looking into hydroponics, you're probably willing to invest some time in your garden. If not, hydroponics may not be the best choice for you.
You can't just set up your hydroponic system and leave it. It requires monitoring the water level and the nutrients and adjusting the levels as needed. Unlike using soil, if the levels are off, the plants won't just adjust to the changes, they'll die.
You may eventually be able to automate your hydroponic system, but not initially. First, you need to get a feel for the needs of your plants.
Technical Knowledge
A hydroponic system isn't just a simple pot with some soil. It requires putting the system together, figuring out which plants grow best with which nutrients, and making changes as needed. The elements are crucial to your garden's success.
Threat of power failure
Finally, your whole system runs on electricity. This means if there is a power outage of any length, your system stops running. If the power doesn't come back on within a couple of hours, your plants will dry out and die.
A backup power source and a plan for if the power goes out to help minimize this disadvantage.
Despite the disadvantages, it's worth giving hydroponics a shot. Eventually, you'll save money and a great way to do that is by recycling your hydroponic water as we talked about above.